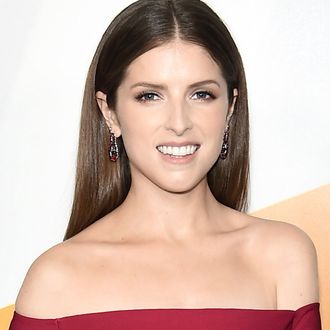 Photo: Steven Ferdman/Getty Images
Greetings Upper East Siders: Vulture here, your one and only source into the mostly mundane lives of pop culture's elite. It seems like all the Gossip Girl alums have been spotted with new projects these days: Penn Badgley is up to his lonely boy ways in Lifetime's You, Leighton Meester has ABC's Single Parents, Chace Crawford has a supporting role in All About Nina, and Blake Lively is starring in the new noir thriller A Simple Favor.
Was Lively's Simple Favor co-star Anna Kendrick a big Gossip Girl fan back when it was the most-blogged-about show in the world (including, and especially, here on Vulture)? "I haven't actually seen Gossip Girl," Kendrick told us at the movie's premiere Monday night. "So there were a couple things Blake said on set [about the show] that I was like, Girl, totally!" Then Kendrick's voice dropped into a dramatic whisper: "But like, Wait, what is she talking about?" How about a simple favor for Vulture: go binge the greatest show of our time!