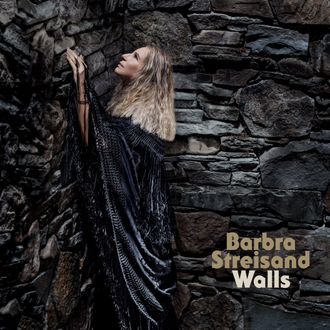 Clone Lassie get help!
Photo: Twitter/BarbraStreisand
After making everyone set their alarms very early on Thursday morning, Barbra Streisand has announced plans for a new album. That album's called Walls, and Babs dropped a new song called "Don't Lie to Me" along with it. She co-wrote the song, and it's pretty easy to hear the political dimensions of it, complete with the refrain, "How do you sleep when the world is burning?" To really emphasize the Walls idea, Streisand placed herself against some intense stonework for the album cover, making us all wonder if this is actually about how she is trapped in some sort of cavern. Do you need some help? Maybe some water or food? Perhaps a new President?