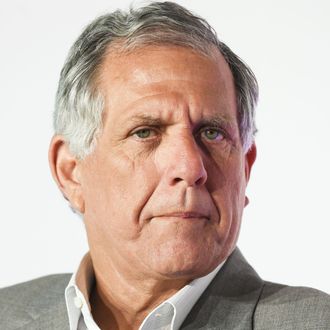 Leslie Moonves.
Photo: Antoine Antoniol/Getty Images
CBS is reportedly negotiating the terms of company chairman and CEO Leslie Moonves's exit, following accusations of sexual misconduct. According to CNBC, the CBS board has been negotiating with Moonves on the terms of his exit and his settlement package. Based on these talks, CBS COO Joe Ianniello would be Moonves's interim replacement
The CBS board is offering Moonves about $100 million, mostly in CBS stock. The figure is less than what his contract stipulates: $180 million in severance, and a production deal. Sources told CNBC that the board "also wants the right to claw back some of the compensation if it's determined that sexual harassment allegations against Moonves are confirmed." Six women have accused the CBS chair of sexually harassing them.