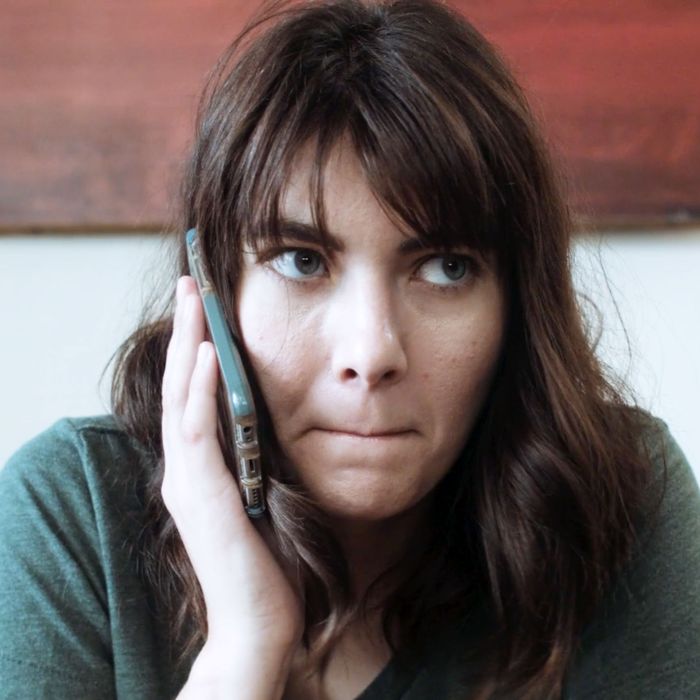 Nadia Osman in
Depressed.
Photo: Vimeo/Nadia Osman
Depressed is painful to watch.
Written by and starring Nadia Osman as an all-too-relatable victim of hopelessness, each of the six installments in this series are more than funny — they're real and affecting. Depressed achieves a tone few digital contributions have in its diligent exploration of a certain kind of suffering. This isn't the usual "FML" ennui that sours the fruits of creators who are giddily welcoming existential crises. No, Osman's work seems to be born out of a true experience with acute mental turbulence.
I recognize it. I've struggled with clinical depression all my life.
The commentaries on how diet and exercise can change everything (or so one hopes), the sometimes clinging attachment to a therapist who doubles as a safety blanket in a world that seems much more terrifying than it is, the inability to focus on putting one foot in front of the other, or with sharing the roots of your anxiety — it's all here, in this series, and it's all there … in real-life mental torment.
Helmed by director Greg Smith and shot by Ryan Moulton with an appropriately no-frills approach, the below episodes present various dimensions of the depressed brain. This isn't that bizarre brand of circumstantial bummers branded as mental illness, a kind of transient anxiety that festers into a shitty week or month. This is a battle with depression: always worth waging, but here to stay.
This is bittersweet truth.
"Good Day / Bad Day"
"Quick Fixes"
"Apology"
"Speed Therapy"
"Distractions"
"Honesty"
None of us are alone in our feelings, and we should feel empowered to share them.
In crisis? The number for the Suicide Prevention Hotline in the U.S. is 1-800-273-8255, or you can visit the National Suicide Prevention Lifeline.
Luke is executive producer at Big Breakfast and a watcher of many web videos. Send him yours @LKellyClyne.