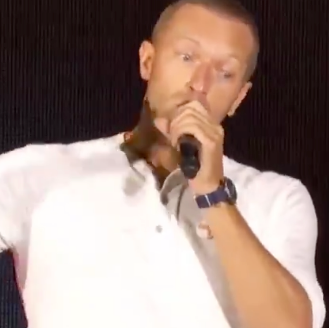 About 7:30 p.m., a falling barrier sparked a panic that sent fans stampeding into fences and over barriers at Saturday night's Global Citizen Festival in Central Park. A section of the event's 60,000 attendees fled when rumors of gunshots spread through the crowd after the noise of a barrier falling startled many attendees. According to the NYPD, seven people were treated for minor injuries at the scene, and Coldplay's Chris Martin took to the stage to reassure concert goers. "Nobody is trying to hurt anybody," Martin told the crowd. "You're all safe, okay?" Martin can be seen addressing the crowd in the video clip below from MSNBC:
The network also aired footage of some of the panic that ensued.
Once the panic abated, the NYPD allowed re-entry to the festival until 9 p.m. and Janet Jackson took the stage as scheduled.