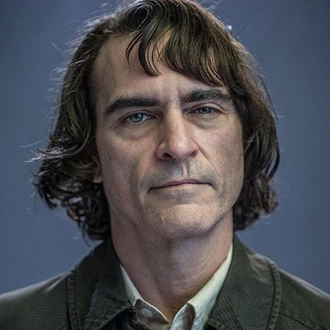 Joaquin Phoenix.
Photo: @toddphillips
No green hair, purple suit, or a face full of tasteful albino makeup? Whatever, we'll take what we can get! Todd Phillips, the director of the upcoming "gritty" Joker origin film — not to be confused with the other stand-alone Joker film starring Jared Leto — has shared the first photo of Joaquin Phoenix in character as "Arthur." And he … looks pretty normal, if not a bit messy with his choice of side bangs. The film is described as an "exploration of a man disregarded by society that is not only a gritty character study, but also a broader cautionary tale," and if this Instagram photo doesn't satiate your villain needs, know there are paparazzi photos of his first day on set currently circulating around. [Evil laughter.]
This Joker film will be out in late 2019.
Update, September 21, 2018: If plainclothes Joaquin wasn't selling you on the Joker's whole deal, Warner Bros. has another update for you. On Phillips's Instagram, a new post went up today of a screen-test video clip featuring Phoenix with a fresh coat of scary paint on his face. Oddly enough, he's not more inviting when he smiles.