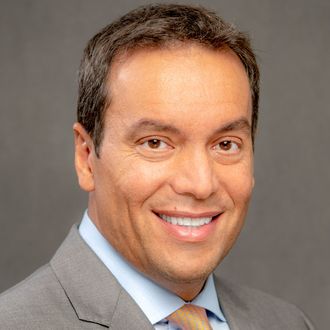 Photo: CBS Photo Archive/CBS via Getty Images
Joseph Ianniello took over as interim chief executive of CBS on Monday, after Les Moonves's Sunday night resignation. In Ianniello's first message to CBS employees as interim chief, obtained by HuffPost, he made no mention of the circumstances of Moonves's departure, which came hours after a New Yorker report detailing sexual assault and harassment allegations from six women.
"I have been with this Company for 21 years, and I look forward to providing continuity and stability, while at the same time fostering our culture of innovation," Ianniello wrote in the email to CBS employees, according to HuffPost. "Today also marks a major transition for all of us as Leslie Moonves departs from CBS. Les' departure occurs at a time when we are operating from a position of great strategic strength."
Ianniello briefly mentioned CBS's "steadfast commitment to diversity, inclusion and a safe and positive working environment," but he did not mention how Moonves was accused of violating these ideals in a pair of New Yorker exposés. A dozen women have accused Moonves of sexual harrassment or assault between the 1980s and early 2000s, and claim that when they rebuffed the disgraced exec, he retaliated by hurting their careers.
The CBS board is currently awaiting the findings of an independent investigation of Moonves, as well as other allegations of sexual harassment by former CBS This Morning anchor Charlie Rose. Depending on the investigation's findings, Moonves may receive all or some of the $120 million payout that CBS contractually owes him. On Sunday evening, Moonves denied the allegations reported in The New Yorker.