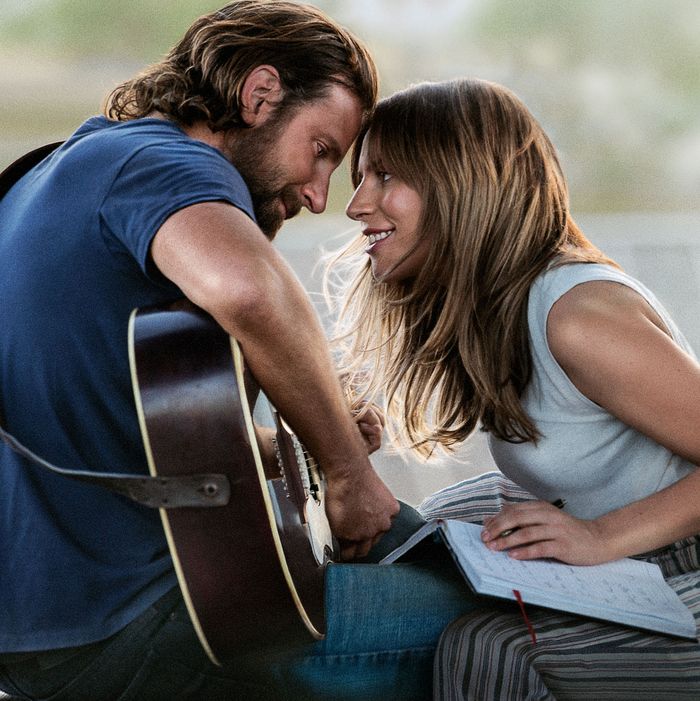 A Star Is Born
.
Photo: Warner Bros. Pictures
On the afternoon of Thursday, September 27, 2018, you may have felt a great disturbance, when millions of voices suddenly cried out in jubilation that Lady Gaga and Bradley Cooper's "Shallow" had finally been released. We've spent months imitating Gaga's powerful bellow from the trailer, but now there are verses and choruses to learn, too! In the interest of serving readers the information they are interested in, here are the full lyrics to "Shallow," so that you can put actual words to the melody you've been humming all day. Use them wisely.
[Bradley Cooper]
Tell me something, girl
Are you happy in this modern world?
Or do you need more?
Is there something else you're searching for?
I'm falling
In all the good times, I find myself longing
For change
And in the bad times, I fear myself
[Lady Gaga]
Tell me something, boy
Aren't you tired trying to fill that void?
Or do you need more?
Ain't it hard keeping it so hardcore?
I'm falling
In all the good times, I find myself longing
For change
And in the bad times, I fear myself
I'm off the deep end
Watch as I dive in
I'll never meet the ground
Crash through the surface
Where they can't hurt us
We're far from the shallow now
[Both]
In the sha-ha-sha-hallow
In sha-la-sha-la-shallow
In the sha-ha-sha-hallow
We're far from the shallow now
[Lady Gaga]
Oh, ha-ah-ah-ah
Haaa-ah-ah-ah, haaawaah, ha-ah-ah-aaah
I'm off the deep end
Watch as I dive in
I'll never meet the ground
Crash through the surface
Where they can't hurt us
We're far from the shallow now
[Both]
In the sha-ha-sha-hallow
In sha-la-sha-la-shallow
In the sha-ha-sha-hallow
We're far from the shallow now