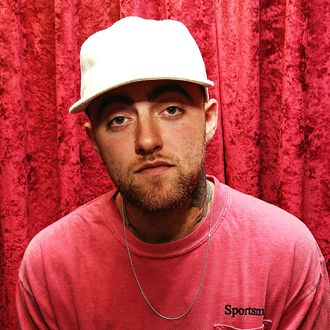 Mac Miller in September 2016, in New York City.
Photo: Robin Marchant/Getty Images
On Friday afternoon, TMZ reported that musician Mac Miller had been found unresponsive in his home, and was soon after declared dead at the scene. Miller was 26. The rapper was widely loved in the music industry, and spoke with Vulture's Craig Jenkins recently about his newest album Swimming, and how he manages his emotional highs and lows.
 "I really wouldn't want just happiness," he says when I ask about how he manages hurt feelings and negativity. "And I don't want just sadness either. I don't want to be depressed. I want to be able to have good days and bad days … I can't imagine not waking up sometimes and being like, 'I don't feel like doing shit.' And then having days where you wake up and you feel on top of the world."
Now, after an unconfirmed cause of death, Miller's friends and peers are posting reflections of him on social media as they process the loss.