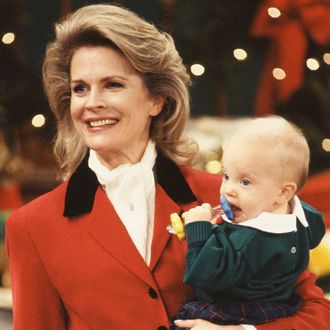 Candice Bergen as Murphy Brown.
Photo: CBS Photo Archive/CBS via Getty Images
This fall, a new version of Murphy Brown is coming to TV on CBS, despite the fact that it's very hard to watch any episodes of the original series anymore. Now, CBS is (somewhat) addressing that problem by putting up a selection of 18 episodes from the original series on CBS All Access in advance of the revival's premiere on September 27. If you don't have a CBS All Access log-in, one of those episodes, "Funnies Girl," is still available for free — or you could start a free trial and then also get hooked on The Good Fight.
Why isn't it easier to stream Murphy Brown? For one, CBS doesn't own the show itself, as it was produced by Warner Bros. TV. Plus, Murphy Brown featured many needle drops (Murphy loved Motown), which makes it all the more expensive to license. It is possible to catch episodes on linear TV, however, as Antenna TV runs the show weeknights at 11 p.m. Sadly, Murphy Brown's season-five premiere where she addressed the vice-president isn't among the episodes up on on CBS All Access, so Dan Quayle can rest easy, for now.