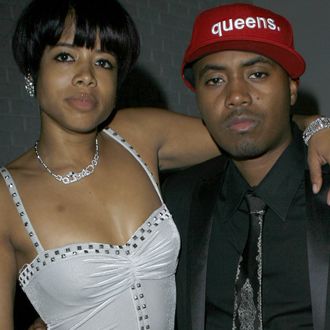 Kelis, Nas.
Photo: Jeff Vespa/WireImage
In April, singer Kelis alleged in an interview that she had suffered physical abuse at the hands of her ex-husband, Nas. She revealed that seeing photos of the injuries Rihanna received from Chris Brown was the catalyst for their divorce, as she alleges that at the time she had visible injuries of her own. Earlier today, Nas denied the allegation in a series of seven Instagram posts, in which he also accused his ex-wife of being verbally abusive toward him and his daughter.
The statement comes after he says he received a phone call from Essence regarding a potential story detailing the accusations. "I didn't Wana (sic) speak up because i have real respect for our women. And definitely my son. I do not beat women. I did not beat up my ex wife. Stop," the rapper wrote. Nas was also accused of physical abuse by Carmen Bryan, the mother of his daughter, in her 2007 autobiography, but he did not address those allegations.