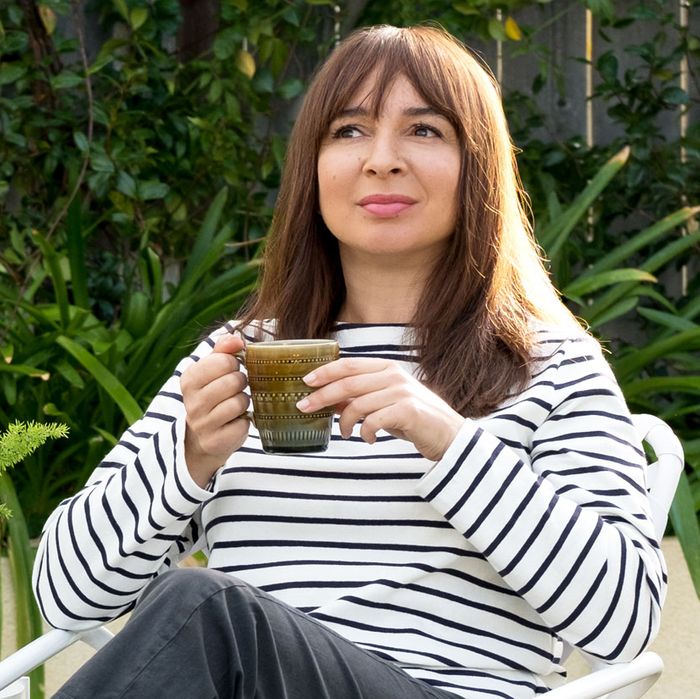 Photo: Colleen Hayes/Amazon Prime Video
This Week's Streaming Highlights
Forever, Season One (2018), Amazon
Premiering this weekend is Amazon's Forever, which stars Fred Armisen and Maya Rudolph as a married couple. Unfortunately, to say any more about it would spoil the experience of watching it — which could easily be said about any show, but is particularly true here as the show's twists and turns are a huge part of its structure (and pleasure), and are being fiercely guarded by Amazon as well as co-creators Alan Yang and Matt Hubbard. If you need more of a sense of what the show's got going on, try checking out the trailer, which is just sly enough to whet the appetite.
American Vandal, Season Two (2018), Netflix
Now that we know who did the dicks, it's time to dive into the second season of American Vandal. Though it's not quite as funny as season one, it's still one of the best shows that Netflix has to offer. After the cafeteria lemonade is spiked with laxative, causing a schoolwide "Brown-Out," the documentarians go on the hunt for the "Turd Burglar." As with last season, there's already a prime suspect at hand, but you can't take anything in American Vandal. Who burgled the turds? Tune in to find out.
Up (2009), Starz
Pixar has turned prompting tears into an art form, which has never been more clear than in Up, the first sequence of which made such an impact that it has its own Wikipedia page. Need a cathartic cry? Watch the first ten minutes again! Need a few? Watch the whole thing! Even recounting the plot — in which grouchy widower Carl (voiced by Ed Asner) literally uproots his house to fly to South America to fulfill a promise to his late wife, accompanied by Junior Wilderness Explorer Russell (Jordan Nagai) — is getting me misty-eyed.
The Mummy (1999), HBO
Let's face it: Stephen Sommers's The Mummy is great. Endlessly fun, endlessly rewatchable, and endlessly quotable, it's one of the best action movies to come out of the late '90s/early 2000s, and features what is easily one of Brendan Fraser's most charming performances as adventurer Rick O'Connell. The film, very loosely adapted from the 1932 Boris Karloff film of the same name, also stars Rachel Weisz, John Hannah, and Oded Fehr, as well as Arnold Vosloo as the main monster. The plagues that the mummy calls down may be grim, but the movie is a breeze.
Hamlet (1996), Filmstruck
If you have four hours to spare, take a crack at Kenneth Branagh's Hamlet. It's the first theatrical film version of the play to be unabridged (hence the running time), and is also (justly) regarded as one of the best Shakespeare adaptations to grace the screen. Starring a bleached-blond Branagh as the Prince of Denmark and Derek Jacobi as his murderous uncle (not to mention, improbably, Robin Williams and Billy Crystal) and updated to the 19th century, it's one of the lushest films you could ever hope to see, and well worth the time needed to get through it.
Stronger (2017), Hulu
Jake Gyllenhaal may be carving out a niche for himself as someone who leans hard into whatever bit his character might call for (see: Okja, The Sisters Brothers), but he's also still a bona fide leading man. Under the direction of David Gordon Green (whose career is arguably even more varied), Gyllenhaal plays real-life Boston Marathon bombing survivor Jeff Bauman in the aftermath of the attack. Biopics are a tricky field — particularly biopics centered on tragedy — but Stronger manages to avoid the clichés of the genre without sacrificing any of the emotion.
Lady Vengeance (2005), Shudder
If you're not acquainted with the work of Korean director Park Chan-Wook, Shudder is offering up a crash course in the form of Park's "Vengeance Trilogy": Sympathy for Mr. Vengeance, Oldboy, and Lady Vengeance. Though all are worth your time — Oldboy in particular has become a part of the pop cultural lexicon — Lady Vengeance is, for my money, the best of the bunch. As a young woman, Lee Geum-ja (Lee Young-ae) is accused of murdering a child — she, the detective on her case, and the real murderer are the only people who know of her innocence. In prison, she begins to craft a plan for revenge; while enacting it upon her release, she discovers that there's more to her case than meets the eye.
For more coverage of the best movies and TV shows available on Netflix, HBO, Amazon Prime, Hulu, and Showtime check out Vulture's What to Stream Now hub, which is updated throughout the month.