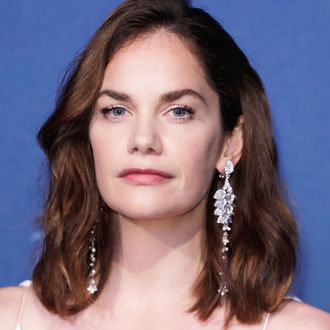 Ruth Wilson.
Photo: John Phillips/Getty Images
Back in June, Scott Rudin announced that Glenda Jackson would return to Broadway this spring in new production of King Lear, playing Lear, whom she played in a previous staging in London. Now we know all the other names involved, and it's a pretty impressive list. Sam Gold, who directed Fun Home and Oscar Isaac in Hamlet, will direct the production, with Ruth Wilson playing both Cordelia and the Fool. Jayne Houdyshell will play the Earl of Gloucester, Elizabeth Marvel will play Goneril, Aisling O'Sullivan will play Regan, Pedro Pascal will play Edmund, John Douglas Thompson will play the Earl of Kent, Sean Carvajal will play Edgar, Dion Johnstone will play the Duke of Albany, Russell Harvard will play the Duke of Cornwall, and Matthew Maher will play Oswald.
As if that weren't already a "Too Many Cooks"–level pileup of names, the production will have an original score from Philip Glass. Miriam Buether will do to the scenic design, Ann Roth will do the costumes, Jane Cox will do the lighting design, and Scott Lehrer will do the sound. King Lear will begin performances at the John Golden Theatre on February 28, open April 4, and run through July 7.