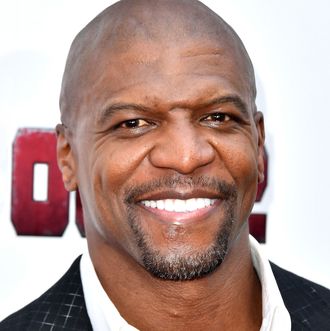 Photo: Michael Loccisano/Getty Images
Are you ready for just a little bit of good news? Would you even recognize good news if you heard it? Well, hello! Let's celebrate this: Terry Crews will host America's Got Talent. Per a release from NBC, Crews will host a new winter edition of America's Got Talent: The Champions. The show will unite memorable and fan-favorite acts who have previously appeared on AGT.
"I am so proud and honored to join Simon, Mel, Heidi and Howie in hosting the #1 alternative series on television," Crews said of the new gig. "NBC's America's Got Talent is a show I love to watch with my family and now to actually be a part of this special edition, The Champions, is more than I could have asked or dreamed. Now America's Got Terry Crews!" At least one sexual-assault survivor is being treated with respect today!