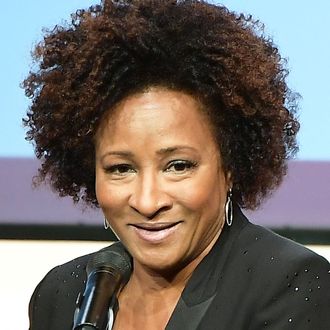 Wanda Sykes.
Photo: Matt Winkelmeyer/Getty Images for Point Honors
Wanda Sykes is the latest comedian to land her own Netflix stand-up special. The streaming network announced today that it's added an hour-long special from Sykes, which is slated to debut sometime in 2019. The untitled show will be Sykes's fifth special, following Tongue Untied (2003), Sick & Tired (2006) I'ma Be Me (2009), and What Happened … Ms. Sykes? (2016). It's also her first special for Netflix.
Earlier this year, Sykes spoke out in support of Mo'Nique after the comedian accused Netflix of racial and gender bias in offering her a much lower sum of money for a comedy special than stand-ups like Dave Chappelle and Amy Schumer. On Twitter, Sykes revealed that she took her 2016 special What Happened … Ms. Sykes? to Epix after Netflix offered her even less than what it offered Mo'Nique:
Presumably, this time around the offer was a little more attractive.