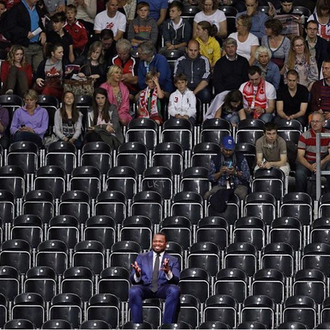 50's artistic rendering of the concert.
Photo: 50 Cent/Instagram
Someone's putting their Vitamin Water money to good use! In the latest, dare we say incredible power move in their decades-long feud, 50 Cent has decided to purchase the first few rows at an upcoming Ja Rule concert — for the sole purpose of leaving them empty and crushing his foe's morale. "People think I'm mean, so go see this. $15 bucks wait what I do now LOL," the rapper wrote on Instagram alongside a Groupon screenshot for Ja Rule's early November gig, per Complex. "I just bought 200 seats in the front so they can be empty. LOL." Vulture can confirm we've taken out our calculators and did some "math," which means 50 Cent dropped $3,000 to win this round of Queens Rapper Beef. In this economy? Not too shabby!