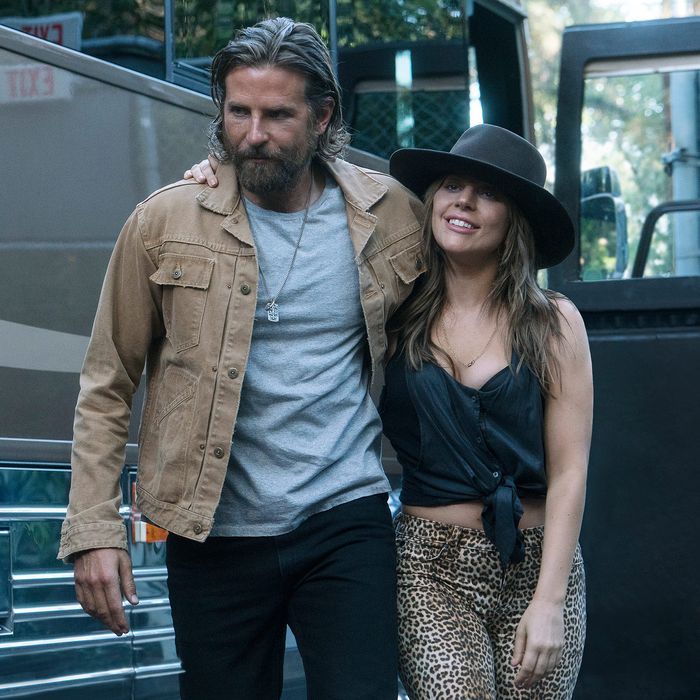 "Jackson Maine Flaunts Fresh Tan While Stepping Out With Mystery Brunette."
Photo: Clay Enos/Warner Bros. Entertainment Inc./Clay Enos
As the third Hollywood remake of a film from 1937, A Star Is Born strives for a kind of timelessness. Outside a pushy fan demanding a selfie, and one brief mention of YouTube, there's not much in the movie's version of the music industry that feels like it could have only happened in 2018. A Star Is Born presents a vision of the celebrity economy without tweets, takes, listicles, and think pieces — which surely makes the movie much less aggravating, but we can't help feeling like something crucial has been lost. So we decided to fill in the gaps ourselves. With knowledge gleaned from a decade in the #content mines, here is how the media would have covered the story of Jackson Maine and Ally.
Warning: This post spoils the entirety of A Star Is Born.
Photo illustrations by Jed Egan.