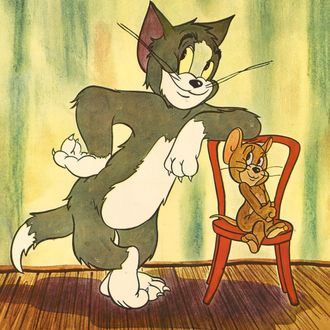 Photo: Movie Poster Image Art/Getty Images
Better start making a mold for a tiny, teeny mouse-sized Oscar now. According to Variety, Shaft director Tim Story is reportedly Warner Bros.' pick to helm their upcoming live-action/cartoon hybrid Tom and Jerry movie. Story is also known for his work directing Ride Along, Think Like a Man, Barbershop, and the 2004 Fantastic Four, among other films.
Variety indicates that the famous cartoon cat and mouse will remain animated and voiceless for the movie, which makes sense. Though if Tim Story was tasked with, and successfully pulled off, getting an actual cat and mouse to star in this movie, he'd have earned himself a real, human-sized Oscar for sure.