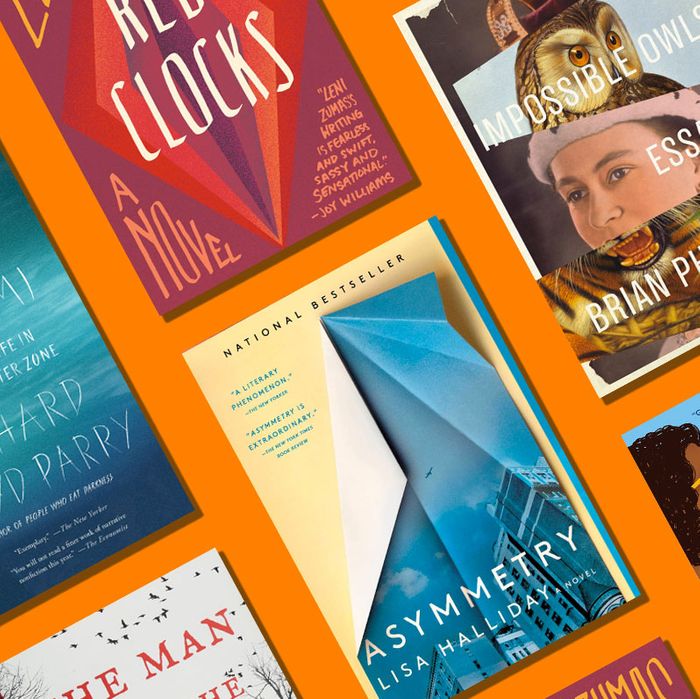 Each month, Maris Kreizman offers nonfiction and fiction paperback recommendations. You should read as many of them as possible.
From the author of The Wedding Date comes the next smart, bighearted romantic comedy that will make you both laugh and swoon. Featuring a meet-cute we definitely haven't seen before — after Nikole turns down a surprise proposal on the Dodger Stadium Jumbotron, Carlos jumps in to help her escape an angry crowd — The Proposal delves into rebounds that just might turn into true love. Guillory's characters are more culturally savvy than your standard romance heroines, but it's all the more satisfying when the slightly cynical receive ample amounts of joy.
No October book release could be scarier. The Handmaid's Tale may have a more horrific dystopian vision, but Leni Zumas's novel about five women living in an America where abortion is illegal is a premise that's so imminently possible it's frightening. Red Clocks is a book of fear and despair, but it is also a lovely portrayal of five women with their own goals and dreams. It dares us to imagine how powerful we could be if we worked together to help each other.
Brian Phillips has a wonderful way of taking readers to entirely unfamiliar places in nature (the Yukon) and in culture (sumo wrestling), and translating those experiences into something that feels visceral, even for people who are stuck at their computers all day. Believe the John Jeremiah Sullivan comparisons and get lost in this captivating essay collection, which brings to life both the extraordinary and the mundane.
A correspondent in Japan for the Times of London, Richard Lloyd Parry was on the ground during the 2011 tsunami that brought more ruin to the area than any event since the bombing of Hiroshima. His account of the devastation includes just enough science to help readers attempt to fathom how such tragedy happened — but it's his empathy with the people he both interviews and mourns that makes his work absolutely haunting.
Your new favorite true-crime-solving duo is baseball writing legend Bill James and his talented daughter, Rachel. The two team up to investigate and solve a string of murders from turn-of-the-century middle America that previously hadn't been connected. The Man From the Train is a chilling look into the life of a prolific serial killer, and proof that cold cases can pick up heat when given the right amount of scrutiny.
A horror novel about a breast cancer survivor told in the voice of your funniest but most anxious friend, The Bus on Thursday is an appealing mix of genres that is both fluffy and deeply affecting at the same time. When a school teacher moves to a small village in Australia, her interactions with bizarre townspeople — including a priest who promises to exorcise the cancer demons out of her — make clear that this will surely not be the rejuvenating experience she was hoping for.
A much-talked-about debut that lives up to the buzz, Asymmetry is so much more than an insider-y fictionalization of the author's own romance with an elderly Philip Roth (although it is that, too). Roth stand-in Ezra Blazer underestimates his young paramour and her own ambitions even as he acts as her mentor and lover (when he can). But ultimately the novel destroys preconceived notions of how writers can choose to tell their stories and shows how fiction can transcend boundaries.
Every editorial product is independently selected. If you buy an item through our links, Vulture may earn an affiliate commission.