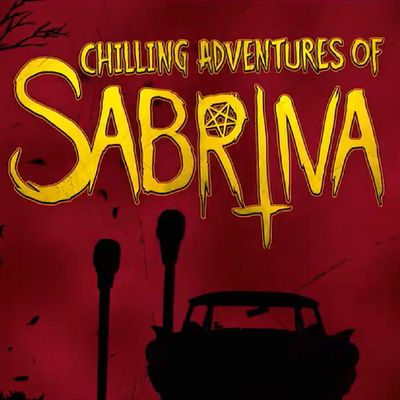 Still from the opening titles for
Chilling Adventures of Sabrina.
Photo: Netflix
"I have this philosophy based on character actors," says artist Robert Hack. "If you're at an audition and someone says, 'Can you ride a horse?' you say, 'Absolutely!' and then you learn how to ride a horse."
That was Hack's approach when he was asked to do the most consequential project of his 20-year career in comic books: drawing the original Archie Comics version of Chilling Adventures of Sabrina. Since the series debuted in 2014, he's gone from being a relatively unknown quantity in the industry to working on one of its most chattered-about horror titles. Now, he's getting an even more notable moment in the spotlight as an integral part of the Netflix adaptation of his beloved co-creation, which is helmed by the comic's writer, Roberto Aguirre-Sacasa. Hack designed the imagery for the show's opening-titles animation, some of it a straight re-creation of his work on the comic and some of it newly crafted to reflect the looks of the actors:
He still can't quite believe he's come this far. "It's mind-blowing," Hack tells Vulture while summing up his wild, four-year ride. Or perhaps we should say the ride has been much longer than that, given his lifelong admiration of the Archie legendarium. "Growing up, I was a big Archie fan," he says. Sabrina the Teenage Witch had been around for a fair amount of time by the point when Hack was coming up in the world, having been created by the iconic Archie team of writer George Gladir and artist Dan DeCarlo in 1962. That said, "I don't think I saw any Sabrina comics until high school, when I found some reprints of the old 1960s Dan DeCarlo stuff," Hack recalls. "I think I found the second Sabrina appearance at a flea market at some point and totally dug it."
DeCarlo may have left an impression, but one could hardly find an artist whose style is less reminiscent of his crisp arch-stylization than Hack. As of early 2014, Hack was primarily known as a creator of comic-book covers and trading cards, conjuring up impressionistic, evocatively hazy visuals that drew from the traditions of photo-realism: Much of his work was for licensed adaptations of live-action TV properties like The X-Files and Doctor Who, so he had to craft likenesses of recognizable actors. "I think [the covers] were well-received, but there was no massive impact," Hack says of the period. "And then Sabrina hit and things went kinda crazy."
He'd done a few covers for Archie Comics, which was in the full swing of its recent artistic renaissance, in which CEO Jon Goldwater had taken bold gambles on weird ideas. One such idea was Afterlife With Archie, a series in which Archie, Jughead, Betty, Veronica, and their cohort were tossed into a zombie apocalypse. It was written by Aguirre-Sacasa and drawn by artist Francesco Francavilla, and Hack did a few covers for it, drawing admiration from the creative team and the higher-ups. "Everyone was mentioning my name all at once," Hack recalls. "I believe Francesco suggested me for some book and they were like, 'We already have him in line for something.' Then Roberto reached out and asked if I had ever done a monthly book before."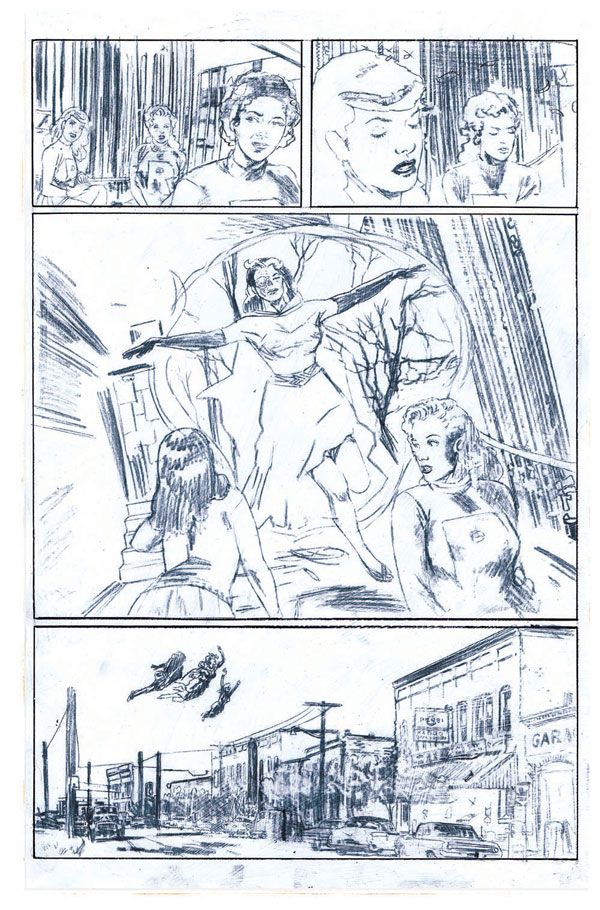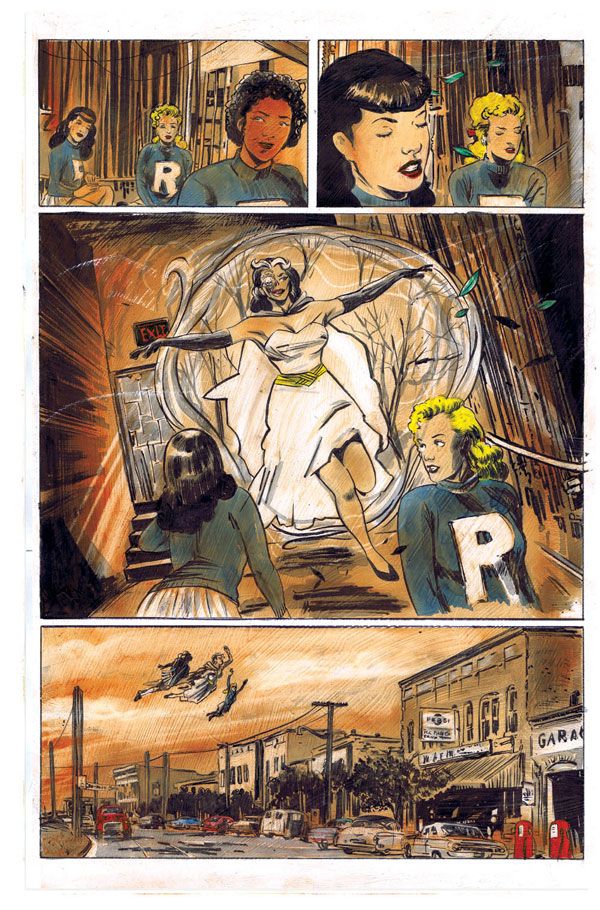 Aguirre-Sacasa and his superiors wanted Hack to do the art for a spiritual cousin to Afterlife With Archie, a (mostly) straight-faced horror story about Sabrina, set in the 1960s. But the recruitment offer potentially posed a problem. Hack had done some interior work for comics in the past, but never on a monthly schedule. That's where the horse-riding adage comes in: "I said, 'Absolutely, I can do a monthly book!' and then I learned how," he says with a laugh.
Time was of the essence. "There was an incredible deadline on the first and second issues," Hack says. "So I had very little time to do design work. It was happening on the page, almost, in the last few pages of issue one." Luckily, Aguirre-Sacasa was onboard with most of Hack's first run of visual ideas for Sabrina, her witchy aunts, boy toy Harvey Kinkle, the sinister Madame Satan (an old Archie character that Aguirre-Sacasa wanted to rescue from obscurity), and the rest of the dramatis personae. "There was some direction, but really, they trusted me immensely to work out the designs," Hack says. "More often than not, I'd just pitch something and no one would tell me no." There were a few tweaks here and there — "With Sabrina, I believe Roberto said at some point, 'Less John Waters with the hair'" — but for the most part, "it just came full cloth."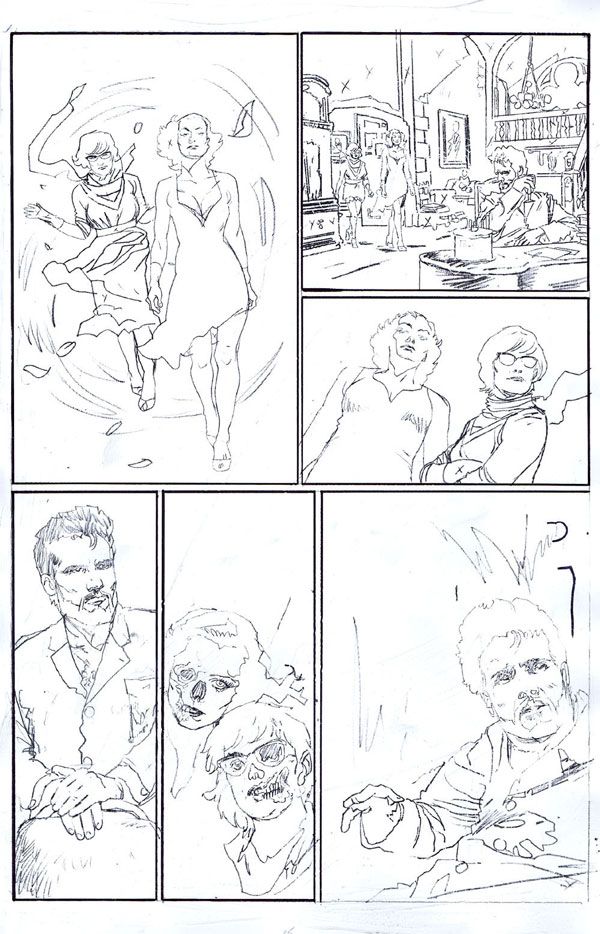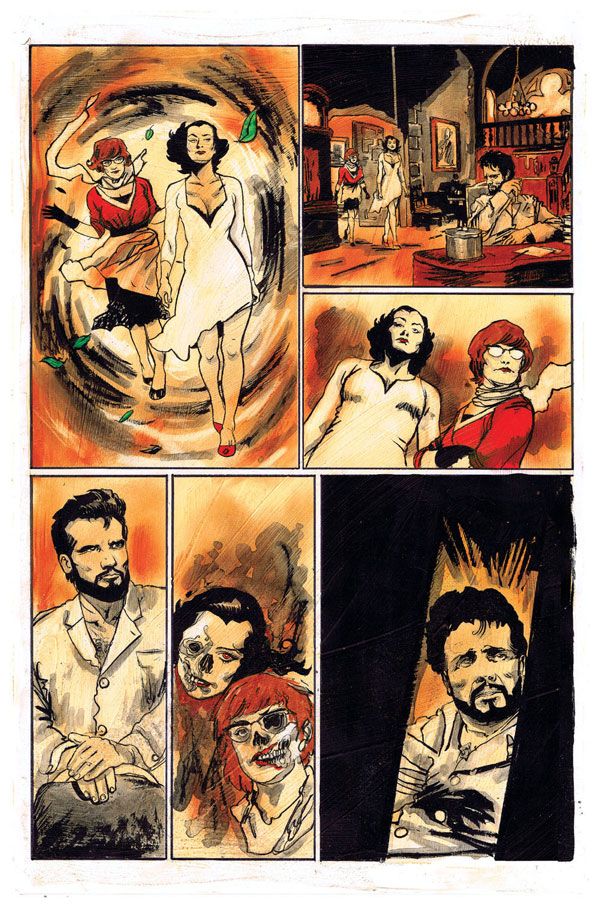 The comics series debuted in August of 2014 and was an instant critical smash, with particular praise being heaped on Hack's visuals. But as it turned out, he needn't have worried too much about that monthly schedule thing — Aguirre-Sacasa was deluged with other projects and Chilling Adventures faced chronic delays. The process came to standstill when the writer landed his now-hit Archie adaptation Riverdale at the CW, but that would turn out to be an eventual boon for Hack when Aguirre-Sacasa used his newfound success to successfully pitch a Chilling Adventures adaptation to Netflix.
Well, "adaptation" might be too strong a word. The show actually bears little resemblance to the comic: It isn't set in the '60s, the plot is substantially different, and it doesn't incorporate the mythology of H.P. Lovecraft the way the printed version does, among other deviations. However, it does have one very pronounced tie to its source material in the form of its opening animation sequence, which Hack designed. It's inarguably the widest audience he's ever had, but he says getting it done wasn't that arduous.
"Most of the art in the animation was taken from the book, itself," he says. "Towards the end of the process, they brought me in to do some specific images of the cast, but I really tried to do them as if they were specific panels from the book, so that they would match with what was taken from the book." As such, he tweaked his designs so Sabrina would look like Kiernan Shipka, Harvey would resemble Ross Lynch, and so on. When I ask him if that was a challenge, he mentions all of his licensed comics work, with its adaptations of actors' visages: "No, not a challenge," he says. "It's something I took great delight in."
The show is officially here, but that doesn't answer the question that the OG fans all have: Where's the damn comic? "Issue nine is being worked on!" Hack promises. "It's just as fun and weird and messed-up as everyone had hoped." Though he has the script, he hasn't been in close touch with its scribe. "I haven't talked to Roberto super-recently," he says, "but that's just from him writing and producing two shows and some comics at once." He says their minds still gel with the strange alchemy that gave rise to the original comics and, subsequently, the much-ballyhooed show. "Roberto's just as messed-up as I am, in all the right ways," he says. "He'll write a script, I'll get it and read it, and it'll be like, Oh, he's done the worst imaginable thing to these characters. Okay, how can I make that worse?"