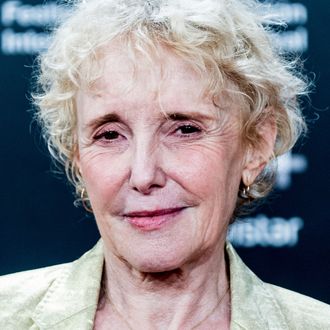 High Life
director Claire Denis.
Photo: Juan Naharro Gimenez/WireImage
Novelist and essayist Zadie Smith was once onboard to collaborate with her husband, Nick Laird, and Claire Denis on the script for Denis's new movie, High Life. Eventually, Smith and Laird dropped out of the project due to creative differences, though Laird remained as a script consultant. High Life was ultimately written by Denis, her long-time collaborator Jean-Pol Fargeau, and Geoff Cox.
At a press conference ahead of the movie's premiere at the New York Film Festival on Tuesday, an audience member asked Denis what happened to the collaboration. "I met Zadie in London with a producer. I met her with her husband, because she wanted to share the work with Nick Laird, her husband," Denis began. "She was beautiful and half from the Caribbean, and I thought yes! I was impressed by that."
As soon as they started working together, though, Denis realized that she and the acclaimed novelist were not on the same page. "We were so opposed on every idea," said Denis. "There was not a word we could share."
Specifically, Denis said she and Smith disagreed over a fundamental plot point: Smith wanted the film's main characters — a group of criminals who are deceived into joining a space mission in exchange for their freedom — to return home to Earth. "Nothing against her, but she wanted the people of the ship to — she wanted them to return to Earth. 'Going home,' she kept telling me. I said, 'What the fuck do you mean, going home?' There is no one alive there, you know?"
Denis also said that Smith wanted to retitle the movie A New Life, but that ultimately their collaboration fell apart. "I really tried, honestly tried. But sometimes people, they have different perceptions of the world," Denis told the crowd. "And I've read her books, in French, in English. And I know why. We are on the same planet, but not living the same life, for sure."
Reporting by Emily Yoshida.