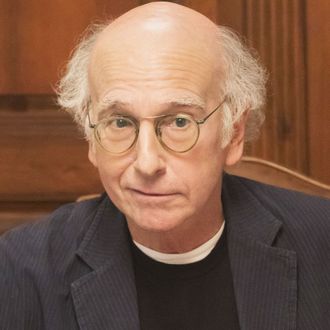 Larry David in
Curb Your Enthusiasm.
Photo: HBO
Don't worry, Curb Your Enthusiasm fans — the wait might be a very long one, but the tenth season of the Larry David series is definitely still happening. According to the Wrap, HBO confirmed that the show began filming its tenth season on Friday, though no plot details or premiere date have been revealed just yet.
The news comes a whole ten months after the show earned a season renewal from the network, when it was announced that it would begin production in spring 2018. Still, good things come to those who wait, and having waited six years between the show's eighth and ninth seasons, Curb fans definitely have some solid experience in this department.