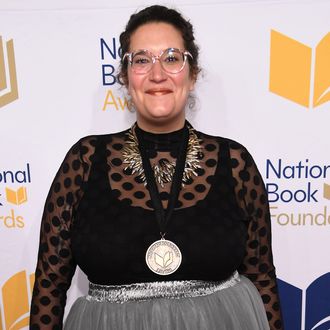 Carmen Maria Machado.
Photo: Dimitrios Kambouris/Getty Images
In what Deadline describes as a "competitive situation," FX has won the rights to develop the National Book Award–nominated Her Body and Other Parties into a series. The short-story collection by Carmen Maria Machado should make for some fascinating television, as it delivers tales that are fantastical and absurd and at times even horrifying (e.g., a woman in one story comes to realize that the ghosts of other women are sewn into the seams of dresses at a boutique she works in). The series is being fashioned in an anthology format, where the stories could serve as stand-alone episodes, and it is being written by Gina Welch, who has been attached to the property since early in the summer, and has previously served as both a writer and co-producer on the shows Feud: Bette and Joan as well as The Terror.