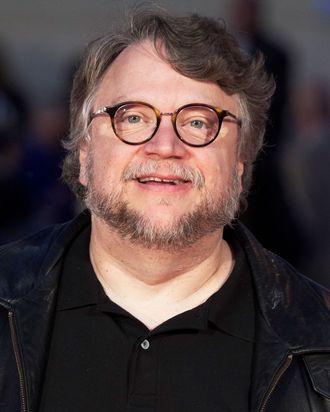 The Shape of
… not lying in two years.
Photo: Carlos Alvarez/Getty Images
Shape of Water director Guillermo del Toro (who probably hasn't had time to read Leslie Jones's hilarious and scathing critique of his fish-fucking movie) has lined up his next project with Netflix. Del Toro will write, produce, and direct a stop-motion musical version of Pinocchio, to be set in Italy during the 1930s. "No art form has influenced my life and my work more than animation and no single character in history has had as deep of a personal connection to me as Pinocchio," del Toro said in Netflix's announcement. "In our story, Pinocchio is an innocent soul with an uncaring father who gets lost in a world he cannot comprehend. He embarks on an extraordinary journey that leaves him with a deep understanding of his father and the real world. I've wanted to make this movie for as long as I can remember."
Production on del Toro's Pinocchio is expected to begin this fall. He'll produce alongside the Jim Henson Company and ShadowMachine (BoJack Horseman). Patrick McHale will co-write the script, with Mark Gustafson (Fantastic Mr. Fox) co-directing. The puppets will be built by Mackinnon and Saunders (Corpse Bride). The project will be an expansion of del Toro's many Netflix collaborations: the director has worked with Netflix on DreamWorks' Trollhunters, and is creating a horror anthology of "personally curated stories, that are both equally sophisticated and horrific." But is del Toro tempting fate following up his Oscar-winning movie with a Pinocchio remake, which did not really work out well for Roberto Benigni post–Life Is Beautiful? Mayhaps!