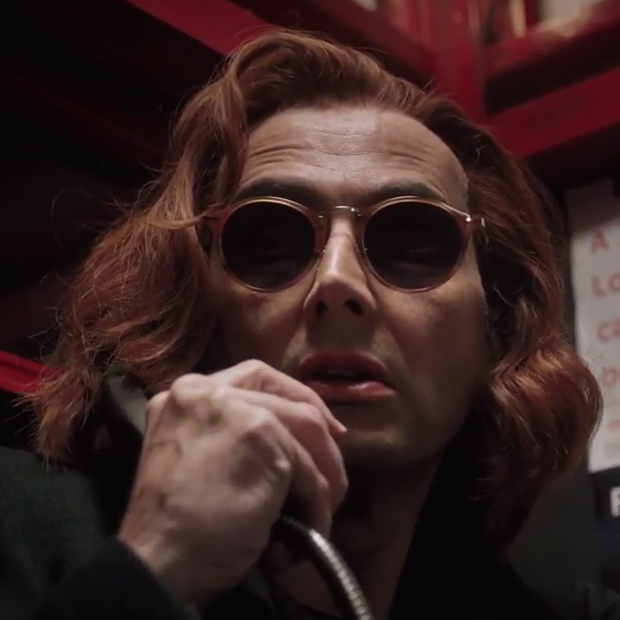 David Tennant vs. Armageddon.
Photo: Netflix
For four glorious days, New York Comic Con will take over the Javits Center in Manhattan and fill it with innumerable pop culture delights. And if there's one thing Con fans love, it's everything related to first looks and sneak peaks, so Vulture will keep you updated with all the trailers rolling out of NYCC as they are released. Grab some popcorn and enjoy!
American Gods Season 2
Aquaman
Good Omens
Daredevil Season 3
Daredevil Season 3 — Another Trailer!
Star Trek Discovery Season 2
Dragon Ball Super: Broly
Harley Quinn
The Magicians Season 4
Mortal Engines
Origin
She-Ra and The Princess of Power
Siren Season 2
Tell Me A Story
The Boys
Deadly Class Season 1