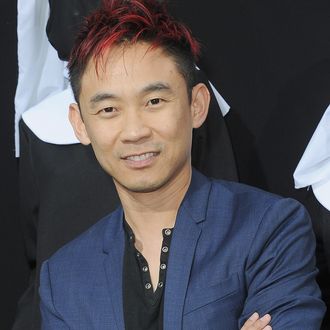 Mr. Creepy Puppet will remain a creepy producer.
Photo: Albert L. Ortega/Getty Images
New Line's Conjuring-verse now encompasses five movies with two more currently in the works. James Wan created the franchise, but has limited his directorial outings strictly to the core Conjuring films while overseeing the rest as a producer. But now it seems he will fully drop back into a supervising capacity, with The Hollywood Reporter saying Wan is passing the director's chair to a new face for Conjuring 3. Michael Chaves will now helm the picture, which will once again feature the paranormal investigators Ed and Lorraine Warren (Patrick Wilson and Vera Farmiga). There are no story specifics as of yet, but the core chemistry of those married ghost hunters is always a great place to start.
Chaves got on Wan and New Line's radar with his short The Maiden, which impressed the studio enough to bring him on for The Curse of La Llorona, a ghost story that will open in theaters in April of next year. New Line debuted a few sneak peek clips at this year's San Diego Comic-Con, and clearly feels confident enough in their as yet unseen product to give Chaves the keys to their billion-dollar car. The fifth Conjuring movie, The Nun, recently became the most profitable film in the franchise and set opening weekend box office records in markets around the world. Meaning: There is still a lot of gas left in the tank of this haunted juggernaut, and New Line likely wants a trusted hand to come in and keep guiding it along. Hopefully that means fans have a lot to look forward to in Llorona, and in turn that they can trust Chaves to fill Wan's extremely big shoes behind the camera.