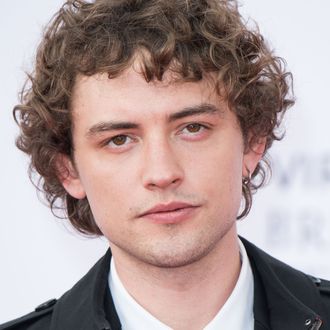 So British! Such bone structure!
Photo: Jeff Spicer/Getty Images
So far, that mysterious Game of Thrones pilot is shaping up to have an exciting cast, in that it includes Naomi Watts and that guy anyone who watches Poldark will recognize as "that guy from Poldark — no, not Poldark, the other one." Yes, Josh Whitehouse, who plays Hugh Armitage on the horny period drama, will star in HBO's Game of Thrones prequel pilot set during the Age of Heroes written by George R.R. Martin and Jane Goldman. Whitehouse's role hasn't been specified, but we know that Watts will be playing a "charismatic socialite hiding a dark secret." If you're thinking "hey, that guy is both British enough and hot enough to be a Burberry model," you would be correct.