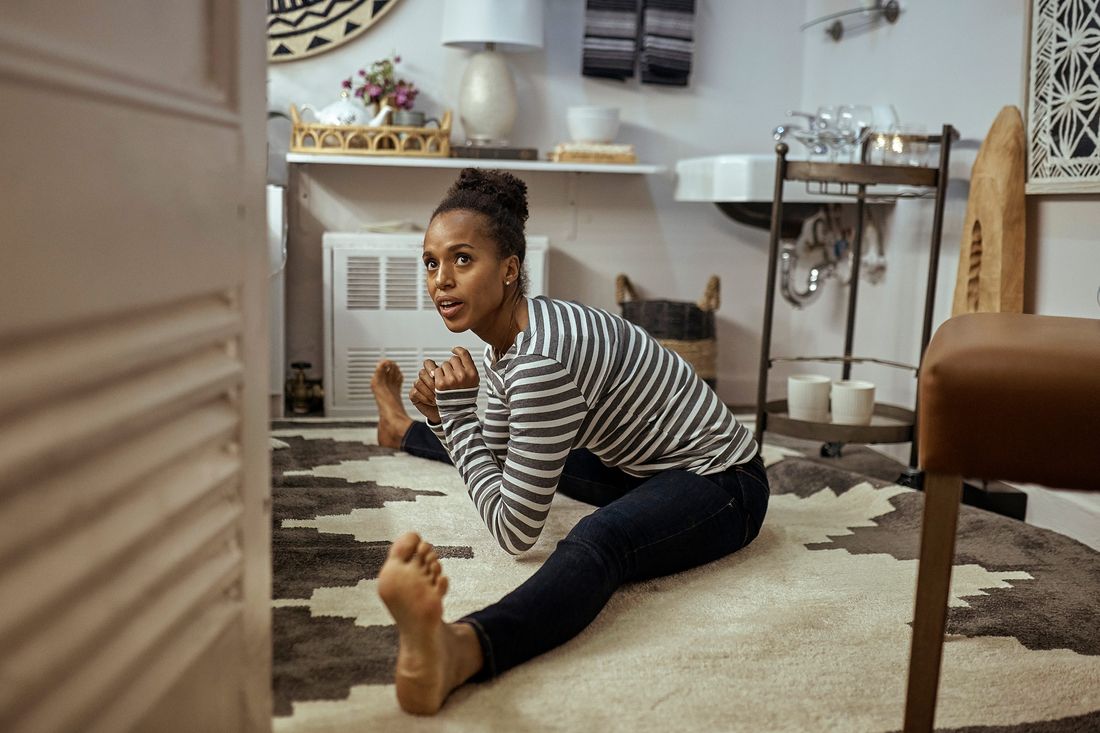 Kerry Washington.
Photo: Andres Kudacki
After seven seasons of Scandal, Kerry Washington has shed the trappings of the D.C. power fixer she played on television in favor of a political drama of a different sort. Onstage in Christopher Demos-Brown's intimate play American Son, Washington is an anxious mother trying to track down her teenage kid in a Florida police station. It's her second time on Broadway, after appearing in David Mamet's Race nearly nine years ago. "I wasn't necessarily looking to do theater again," she says. "It really was the play that brought me back." This time out, she's also a producer.
In her final few rehearsals and first preview on October 6 at the Booth Theatre, Washington fine-tuned her performance with the rest of the cast and director Kenny Leon while preparing for the rigors of an eight-show-a-week schedule. "It's one of the most athletic things you can do as an actor, to perform onstage," Washington says. "So I try to make sure my body is ready to do that dance every night."
Click or swipe below for a behind-the-scenes look at the show.

*A version of this article appears in the October 15, 2018, issue of New York Magazine. Subscribe Now!