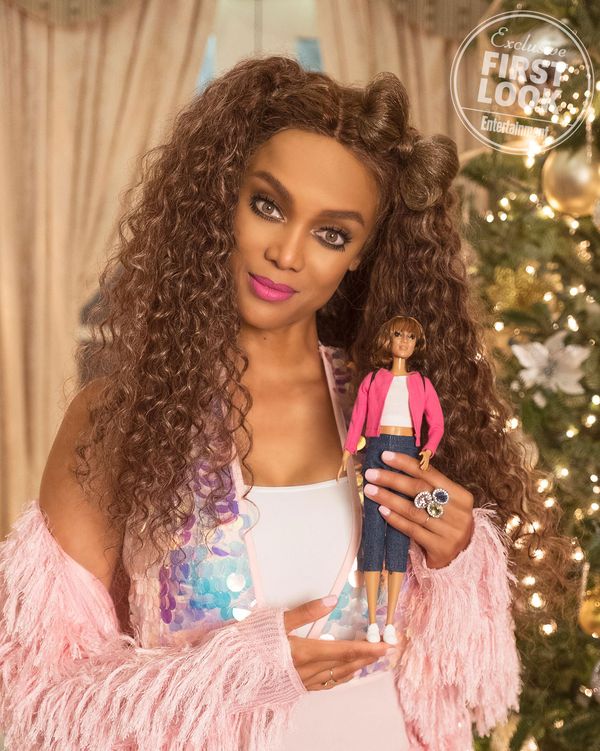 Please notice that in her hair is a bow, also made of hair.
Photo: Guy D'Alema/Disney Channel/Entertainment Tonight
Tyra Banks is slipping back into her capri pants and pink jacket to play the dream doll Eve in Life Size 2. Eighteen years after the original movie, co-starring Lindsay Lohan (who is now off bothering homeless children), Banks has put together a sequel where Eve returns to Earth. Entertainment Weekly has exclusive photos from the movie, where Eve helps a 25-year-old CEO with a quarter-life crisis, played by Francia Raisa.
Bonus: The movie will feature a remixed version of "Be a Star," Eve's iconic song from the original movie. "It's like a remix. You know the Diana Ross song 'I'm Coming Out' and how [the Notorious B.I.G. and] Puff Daddy did it over [in 'Mo Money Mo Problems']?" Banks told EW. "It's like that, or when Jay-Z did 'Hard Knock Life.'"