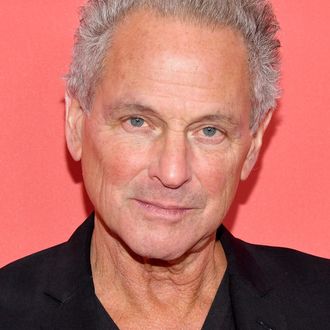 Buckingham.
Photo: Dia Dipasupil/Getty Images
Like we said, have your popcorn at the ready! A day after Lindsey Buckingham revealed that Stevie Nicks allegedly had him fired from Fleetwood Mac over the phone back in January, he's now suing the band for kicking him out. Us Weekly reports that Buckingham is suing Fleetwood Mac for "breach of fiduciary duty, breach of oral contract, and intentional interference with prospective economic advantage," all in all meaning he believes they did him dirty and he missed out on potential earnings from their current tour because of it. Part of Buckingham's complaint is that "not a single member of the band" called him themselves to do the firing, but rather had their manager do it.
In his lawsuit, Buckingham does note that he asked the band to delay the tour until November so he could promote his own album — which Nicks and Mick Fleetwood have said was the deal-breaker — but that he then delayed his solo plans for them when they said no and struck a deal for a 60-date tour. He claims he was told that "the tour was off" only to later find out that the tour was still very much on, just, uh, without him. "I remain deeply surprised and saddened, as this decision ends the beautiful 43-year legacy we built together. Over the last eight months, our many efforts to come to an agreement have unfortunately proved elusive," he tells Rolling Stone in a new statement. "I'm looking forward to closure, and will always remain proud of all that we created, and what that legacy represents."
Reps for Fleetwood Mac tell RS that Buckingham never served legal papers to any of the band members, so "it's impossible for the band to offer comment on a legal complaint they have not seen." They continue, "Which makes one wonder what the true motivations are when servicing press first with a legal complaint before the parties in disputes." Oh yeah, this is gonna be good.
Update, October 15: Fleetwood Mac has responded to Buckingham's lawsuit with the utmost brevity in a statement to the Associated Press disputing his allegations: "Fleetwood Mac looks forward to their day in court." See! You! In! Court!