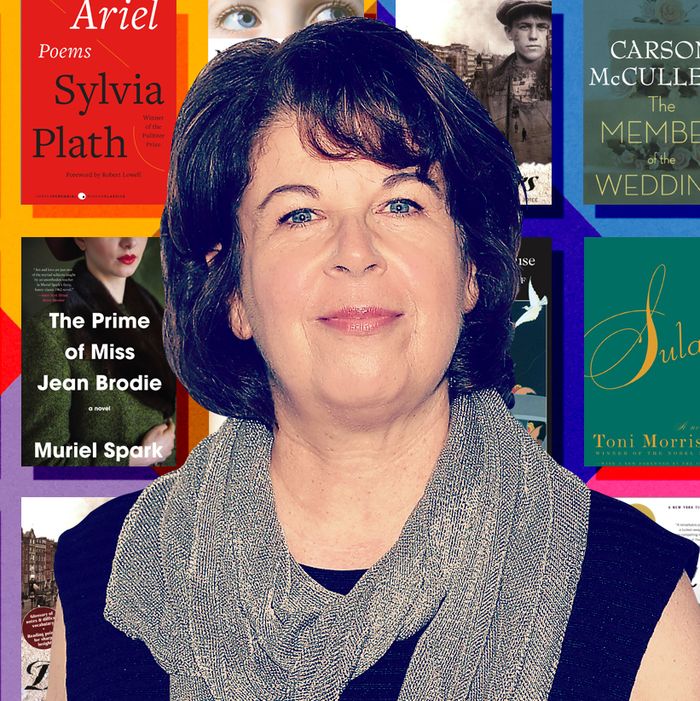 Bookseller One Grand Books has asked celebrities to name the ten titles they'd take to a desert island, and they've shared the results with Vulture. Below is The Female Persuasion author Meg Wolitzer's list.
This novel is just astonishing in its depth and reach and beauty. There is really nothing else like it, and no matter how many times I read it I find myself shocked at what Woolf was able to do.
These poems, most of which were written in the last months of Plath's life, remain startling, muscular, a true achievement.
A strong, short, devastating novel that explores a female friendship and examines trauma as it informs and alters people's lives.
The title lays out the contents of this masterful, groundbreaking work of immersive journalism that took over a decade to write, and is always absorbing.
A droll, precise novel about a charismatic teacher and her group of favorite students. Witty, chilling, divine.
A great social novel that feels shockingly contemporary as it confronts ideas of class. (Also, it must be said that Wharton's novels are so deeply pleasurable.)
This first-person dystopian narrative is disarming, chatty (for a while), and ultimately crushingly sad in its inevitability.
A perfect 1959 character study of a Kansas City housewife before WWII. Sad, funny, wry, and simply brilliant. I press this book on everyone I meet, because I love it so much.
This collection, which includes the masterpiece "The Dead," is sweeping as well as specific about all the lives within it. Favorites include the much-read "Araby," and also the perfect, subtle, devastating short-short, "Clay."
A lushly written coming-of-age novel that also has much to say about race, death, loneliness.