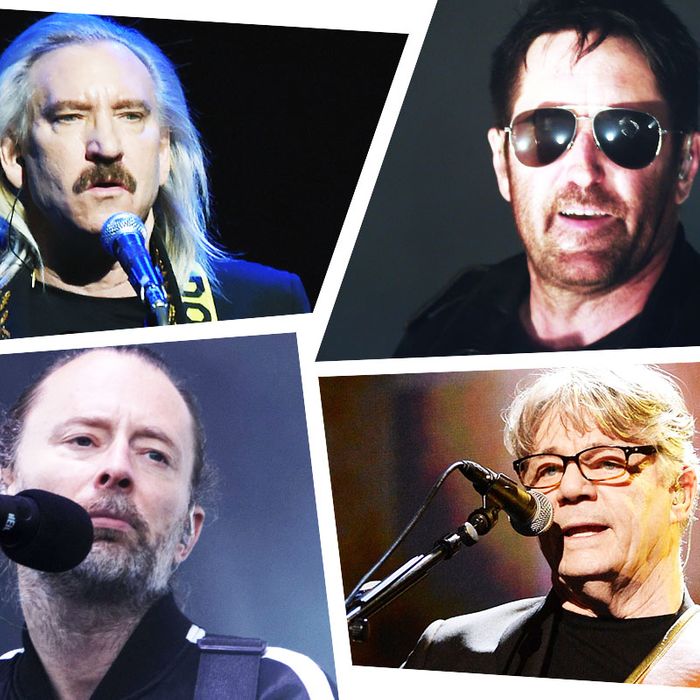 The final two months of the year are always a heightened time for rock-and-roll enthusiasts and mainstays, mostly because it serves as a purgatory period for a small — and increasingly diverse — group of musicians who are nominated for Rock and Roll Hall of Fame induction. For most artists, the nomination serves as a well-deserved confirmation of their sonic influence, and they subsequently (and happily) turn up for the ceremony in Cleveland if they're included in the official class of inductees. However, in recent years, fawning over the Rock Hall has decreased significantly. More and more musicians are actively voicing their annoyance with the institution, with some flat-out refusing to attend on the big night. And let us tell you, some of their insults are very memorable! How memorable, you ask? Test your knowledge about who's saying what mean and/or blasé thing about the Rock Hall in our quiz below.
Can You Match the Apathetic Musician With Their Rock Hall Insults?
We'll give you a quote, and you deduce the musician who said it. Good luck!