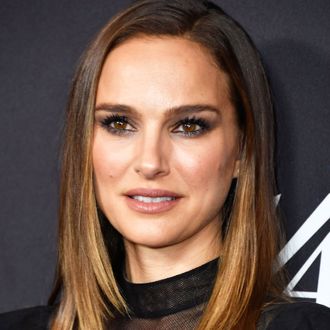 Natalie Portman warriors — we ride at dawn!
Photo: Frazer Harrison/Getty Images
In a new Vanity Fair cover story, Natalie Portman revisits the major touchstones of her career — her thrilling (and increasingly relevant!) turn in Jackie, her start as a teenage assassin in Léon: The Professional, how Black Swan was a major turning point in her career, but also important to how she changed her approach to acting. Without naming names or specific movie titles, Portman does mention one regret: being cast as a Manic Pixie Dream Girl. "I was very lucky that what I was cast in wasn't anything deliberate — serious adult fare and not child-appropriate things," she told the magazine. "But I feel like I totally ended up in female tropes, like Lolita. And clearly I was part of the Manic Pixie Dream Girl coining. I find it very upsetting to be part of that." Rest assured: Vox Lux is nothing of the sort.