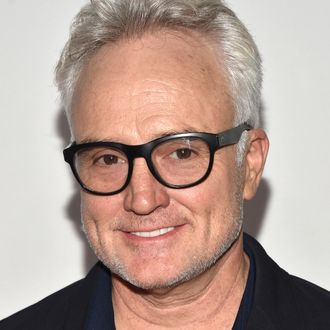 Bradley Whitford.
Photo: Bryan Bedder/Getty Images for National Geogra
NBC is going to church with Bradley Whitford. According to Variety, the network has handed out a put-pilot commitment to a single-cam comedy executive produced by Whitford, Jason Winer (Single Parents), and writer Lesley Wake Webster (Speechless) tentatively titled All Together Now. The series, which would potentially star Whitford, centers on "a rural church choir that gets the gift it never thought it needed when a salty, Ivy League professor becomes its director."
Whitford next heads to the big screen alongside Nicole Kidman in Destroyer, which heads to theaters in December. Winer, meanwhile, is also developing two comedies at ABC: Woman Up with Zoe Lister-Jones and Liz Meriwether and Family Friendly with Christine Pietrosh and Jessica Goldstein. Winer and Webster previously worked together on CBS's Life in Pieces.