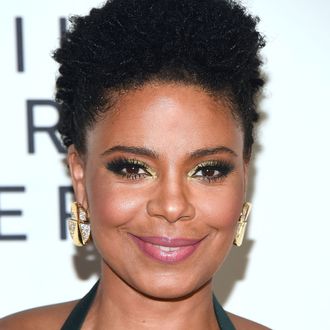 She'll star in one episode — more than a bite-sized part!
Photo: Araya Diaz/Getty Images
Jordan Peele is reviving The Twilight Zone for CBS All Access, and he's found a star for at least one episode of the anthology. Per Deadline, Sanaa Lathan will take a bite of out of the Zone, and star in an episode titled "Rewind." Lathan last appeared on a TV show during The Affair's fourth season. Will "Rewind" be set in a parallel universe where Blockbuster is still a thing, and Lathan has to rewind the store's copies of My Best Friend's Wedding and Rugrats in Paris? Will it be a poignant and emotional consideration of time travel? Or will it be about the very good Kelela song of the same name? Nobody knows! But safe to say there won't be any Beyoncé references.