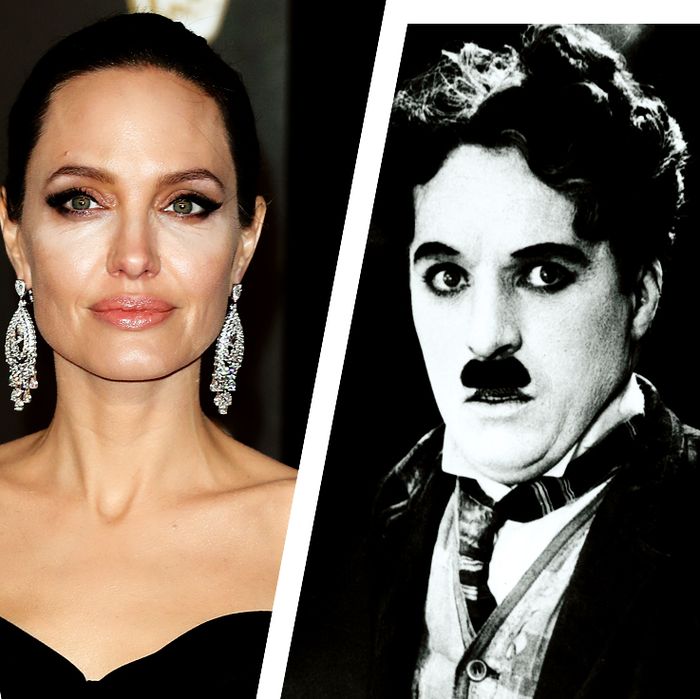 With A Star Is Born, Bradley Cooper became just the latest movie star to go behind the cameras and direct himself. And like many others who've come before, he's getting Oscar buzz for it. This is a storied tradition in the cinema: popular performers who've become directors while continuing their careers before the cameras. Not everybody does it; many actors who've become directors, such as Rob Reiner and Penny Marshall and Ida Lupino, generally kept clear of taking on big roles for themselves. And then there are directors who weren't big actors but went ahead and cast themselves in their own films anyway, such as Quentin Tarantino and Spike Lee. (In some cases, these people became directors precisely because they weren't getting good parts.)
But with this list, we figured we'd look at this very special (but still large!) subset of performers who were well-known before they became directors, and then, once behind the cameras, used their own star power in interesting ways. Below, behold the 25 greatest actors who've directed themselves.
25. Mel Gibson
People didn't think much of Gibson's first outing as director-star, The Man Without a Face, but his second effort, Braveheart, a massive epic about medieval Scottish independence leader William Wallace, won him box-office and Oscar glory. And like many award-winning star-director projects (see also: Dances with Wolves), it's not as well-regarded today. True, there's a lot of simplistic writing in the film, but Gibson's ability to stage sweeping, shocking battle scenes (with nods to classics like Spartacus and Alexander Nevsky) remains quite breathtaking. The film also provides a hit parade of elements of Gibson's persona at the time — from the dashing romantic to the grieving warrior to the wild-eyed madman (which would eventually come to take over his public image). Gibson never starred in another movie he directed, but it could be argued that with Braveheart, he gave himself one of his greatest roles.
24. Angelina Jolie
To be fair, Angelina Jolie's best effort as a director is last year's First They Killed My Father, in which she did not appear. But in 2015's much-maligned By the Sea, she demonstrated a mastery of her own mystique. Although it's the story of a marriage falling apart — co-starring Jolie's own then-partner Brad Pitt — By the Sea is ultimately about the corrosive power of expectation, the impossibility of perfection, and the poisonous nature of celebrity. It may be an uneven movie, but it is an immortal testament in the annals of movie-star–directors. Jolie doesn't generally act in the pictures she directs, but the evidence of By the Sea suggests that she should.
23. Robert Duvall
Duvall's directorial career has been uneven, but his magnum opus, The Apostle, about a Pentecostal preacher who loses his church and tries to start a new one, provided him with perhaps his greatest role. It had been Duvall's dream project for many years, but not surprisingly, such a sincere treatment of faith proved hard to get greenlit. Once The Apostle was finally released, however, it was easy to see why Duvall had been so persistent: The part of a fire-and-brimstone preacher struggling with doubt turned out to be ideal for an actor who had played both quietly driven men and blustery hard-asses.
22. Joel Edgerton
For a while there, Edgerton seemed to be a star in name only — regularly getting cast in big movies with big parts that failed to make much of an impression. And then he wrote, directed, and co-starred in The Gift, and we all had a Holy Shit! moment. Not only was it a consistently tense psychological thriller, but it also provided Edgerton with the kind of part that suddenly made sense of his persona, such as it was. He played a quiet oddball who reconnects with a high-school acquaintance (played by Jason Bateman) who used to torment him, and proceeds to wreak terrifying havoc on the man's life and marriage. Suddenly, that white-bread, forgettable quality of Edgerton's became a tremendous narrative weapon. Along the way, he also provided Bateman with one of his best roles, showing how quickly an affable good-guy type can turn into a domineering jerk. With Boy Erased also arriving this year, don't be surprised if Edgerton is soon better known as a director than as an actor.
21. Kevin Costner
Stepping behind the camera at the height of his fame, Costner directed and starred in Oscar juggernaut Dances With Wolves — a movie which will forever be derided by dutiful cinephiles for depriving Martin Scorsese's Goodfellas of a Best Picture award. But here's the thing: Dances is a powerful, well-made film — an epic of genuine sweep and grandeur. More importantly, it connects with Costner's appeal as a rumpled hero in the Gary Cooper mold. The Western was virtually dead when the actor made this film, and he effectively used his own celebrity and clout to bring it back. (At the time, 1931's Cimarron had been the only other Western to win Best Picture. Within a couple of years, Clint Eastwood's Unforgiven would also have one.) And then he returned to the genre more than a decade later, with the somber, elegiac, and beautiful Open Range. Meanwhile, the less said about The Postman, the better.
20. Bradley Cooper
It took Bradley Cooper to give Bradley Cooper his greatest role. A Star is Born is a phenomenally entertaining and moving film, in part because it understands the dynamic of stardom. Iterations of this story succeed or fail based on how well they use their glamorous leads, and at first glance Cooper himself doesn't necessarily seem like a great match for this material. And yet, he might be the best thing about the movie, playing a broken good-old-boy whose self-destructiveness gets the better of him. When you think about it, you start to see why he's so perfect for this role: The character of Jackson Mayne has elements of the heartland hero of American Sniper, the unhinged, lovesick dreamers of American Hustle and Silver Linings Playbook, and even the party animals of the Hangover movies. Cooper's performance is transformational, but it's also clearly rooted in his own image. (Okay, Gaga's good, too.)
19. Denzel Washington
Washington didn't entirely strike gold with his first efforts as director. Antwone Fisher and The Great Debaters are not bad movies, but they're not particularly strong showcases for the actor's own talents as a performer. That all changed with Fences, however, which took the intensely emotional and claustrophobic charge of August Wilson's play — which Washington had already done onstage — and carried it over intact to the screen.
18. Danny DeVito
Danny DeVito had already directed a number of short films and TV episodes when he made his feature-helming debut with 1987's Hitchcockian comedy Throw Momma From the Train, but very few were prepared for the sheer confidence with which he handled the material: A wildly stylized and absurdly funny riff on Strangers on a Train, with DeVito himself playing the much put-upon son of a shrill, bullying mother, the movie took the black comedies in which the actor had already made his name and gave them an arch, film-brat spin. He then did it all over again — with even greater artistry — in 1989's explosive comedy of marital strife, The War of the Roses. While his subsequent directorial career has never quite matched those remarkable first two entries, it does have its moments: 1996's Roald Dahl adaptation Matilda is a low-key delight, and there are even some diehard Death to Smoochy fans out there.
17. Marlon Brando
Brando didn't originally plan to direct One-Eyed Jacks, his Western about a wronged outlaw looking to take revenge on his old gang, but he wound up having to step behind the camera after other, more experienced directors (such as Stanley Kubrick) refused to put up with his shit any longer. But despite the out-of-control nature of this production, the result was a masterwork, and a film that perfectly utilized Brando's own mixture of menace and charm. He really should have directed again; given how much he controlled other filmmakers' sets, it's pretty clear that he secretly wanted to.
16. Richard Pryor
Pryor had been one of America's premier comics and most popular actors for years when he turned to directing in the 1980s, but his work as a filmmaker wasn't about cementing or expanding his star status. Rather, in 1986's Jo Jo Dancer, Your Life Is Calling, Pryor delivered a haunting look at an out-of-control, big-time comic who flashes back across his life while stuck in a coma, after burning himself while freebasing. It was a veiled, stylized autobiography, with many incidents taken from the actor's own stormy life and career. The movie is uneven, and was mostly dismissed by both critics and audiences. Nevertheless, Jo Jo Dancer has moments of such raw honesty that it at times feels like a cry for help. And Pryor the filmmaker proves deft at recreating the freewheeling atmosphere of his youthful rise. He had real talent behind the camera, and it would have been great to see him direct more pictures.
15. Jiang Wen
Most folks stateside might recognize Jiang Wen as the burly warrior Baze Malbus from Rogue One: A Star Wars Story. But he is also one of China's biggest stars and most fascinating filmmakers. He was already something of a heartthrob when he turned to directing in 1994, but nothing could have prepared anyone for his subsequent work: Unclassifiable, tonally challenging historical epics like 2000's Devils on the Doorstep, 2007's The Sun Also Rises, and 2010's Let the Bullets Fly all demonstrate a director of almost stupefying ambition. Along the way, he has courted both controversy and popular acclaim: Devils led to a seven-year ban from filmmaking, while Bullets was one of the earliest massive hits of China's new blockbuster era.
14. Julie Delpy
With major parts in films by the likes of Jean-Luc Godard, Krzysztof Kieslowski, and Leos Carax, Julie Delpy became one of international arthouse cinema's best-known faces in the 1980s and '90s. But in truth, she always wanted to write and direct, and over the past decade and a half, has proven herself to be a filmmaker of genuine refinement and savvy. (She also has co-writing credits on the Before films she made with Richard Linklater and Ethan Hawke.) Romantic comedies like 2 Days in Paris, 2 Days in New York, and Lolo carry a great generosity of spirit: While most comedies derive humor from simplifying and broadening their characters' motivations and actions, Delpy's work goes in the other direction, lending these people inner lives and complexity. Along the way, she has also given herself some great parts, portraying full-blooded women, often romantic leads, who are miles removed from the ethereal ingénues she used to play.
13. Stephen Chow
A huge star in Asia, Chow combined Bruce Lee kineticism, nonsensical wordplay, and off-the-wall satire to create a charming, energetic style all his own. As a director, he doubled down on all these elements, creating some of the most crazed, internationally successful Hong Kong films of all time — including his gonzo football–kung-fu fantasy, Shaolin Soccer, and the surreal ass-kicking extravaganza Kung Fu Hustle. Chow's style of action-comedy is so mile-a-minute that it's hard for anyone to keep up, let alone foreigners — which is why it's so impressive that he has managed to become a success internationally. But that might also be the reason why some of his recent films as director haven't quite gotten the wide releases here that they deserve; 2016's insanely hilarious The Mermaid was basically buried stateside, despite being one of the biggest movies in China ever.
12. Warren Beatty
Beatty was already effectively an auteur by the time he officially took a director credit; he'd been carefully reaching beyond his pretty-boy image by instigating projects like Bonnie and Clyde and Shampoo (and also meddling on other people's sets). But with Reds, his historical epic about American radicalism during the years of the Russian Revolution, Beatty not only delivered a surprisingly literate and politically engaged film, he also crafted a romance for the ages. As John Reed, the American journalist in thrall to Bolshevism, the actor conveys both charisma and delusion. As he watches the passion and righteousness of his cause transformed into cynical authoritarianism and a new form of imperialism, he becomes something new: the matinee idol as political martyr. After this massive undertaking, Beatty seemed to work less and less. But his later turns as director-star reveal an artist still looking to expand his range and forge new paths, with the colorfully stylized comic noir Dick Tracy and the deceptively twisted political satire Bulworth.
11. Dennis Hopper
Hopper wasn't exactly a huge, huge star at the time he directed Easy Rider in 1969; rather, he was a veteran actor who had become quite recognizable thanks to key supporting parts in big films, lead parts in some indies, and sheer TV ubiquity. With Easy Rider, all that changed, as he became a poster child for the counterculture. Then, with his subsequent effort The Last Movie, improvised in Peru with the help of what appears to have been a truckload of drugs, he became a poster child of a different kind — a cautionary tale of excess both artistic and personal. But here's the catch: The Last Movie is a masterpiece — a powerful look at the spiritually corrosive process of filmmaking. In many ways, it helped define Hopper's career even more than Easy Rider, turning him into a Hollywood outcast for many years. That in turn made him an even more mysterious figure, and perhaps even allowed him to play such indelibly weird characters as Frank Booth in David Lynch's Blue Velvet. (Hopper did go on to direct more films, including the excellent, underseen coming-of-age film Out of the Blue.)
10. Barbra Streisand
Streisand spent more than a decade being told she was too old to play the lead in Yentl before she played the lead in Yentl. Along the way, she also became the film's director, too, and transformed Isaac Bashevis Singer's story, about a Jewish girl who poses as a boy to receive a Talmudic education, into a deeply moving, surprisingly stylized feminist musical. Already a massive, Oscar-winning celebrity, she had proven her range long ago. Yentl allowed her to demonstrate not just her directing chops, but also a keen understanding of her own star power. (Of course, she got dinged by some pundits for her vanity, which is the kind of accusation that was leveled at her throughout her career.) Streisand's later efforts as director, The Prince of Tides and The Mirror Has Two Faces, are also underrated: They feature excellent work not just from her but also from co-stars such as Nick Nolte, Jeff Bridges, and Lauren Bacall.
9. Laurence Olivier
Olivier was already regarded as one of the great actors of his time when he directed his now immortal adaptation of Henry V in 1944, giving wartime audiences a rollicking, rousing, and resplendent interpretation of Shakespeare's most patriotic play. The actor-director's trilogy of Shakespeare films — Henry V, Hamlet, and Richard III — remain high-points of cinematic takes on the Bard, but each is also distinct. Hamlet (which also won Best Picture and Best Actor Oscars) is elegant and brooding, while Richard III is practically a horror movie. Olivier doing Shakespeare seems like a no-brainer; the actor had gained enormous acclaim on the stage. But he was initially reluctant to take such classics before the cameras, in part because his previous forays into Shakespeare on film under other directors had been frustrating, at times even disastrous. He need not have worried: His work as a director and actor in these pictures set a new standard.
8. Jerry Lewis
In his earlier films, Lewis's wild, childlike brand of comedy had proven an ideal match for director Frank Tashlin, a former animator. But when Lewis stepped behind the camera on his own, with titles like The Bellboy, The Ladies' Man, and The Nutty Professor, he merged that cartoonish aesthetic with a kind of constructed, slapstick boldness that hearkened back to silent comedians like Buster Keaton. The result was pure cinema. It could be argued that what truly made Jerry Lewis the actor was Jerry Lewis the director. (And, like a true auteur, he left behind one very mysterious, much-speculated-about work, The Day the Clown Cried, a Holocaust comedy that he himself deemed unreleasable and which has yet to see the light of day.)
7. Jackie Chan
Chan once did 15 different jobs on one movie — an actual world record — and he may still be the hardest-working man in show business. He started directing his own stunts and action sequences early in his career, eventually going on to direct entire films, like the classics Police Story 2 and Armour of God 2: Operation Condor. His physical talents and onscreen charm are undeniable, downright supernatural — but what truly makes the Hong Kong–born multi-hyphenate's films so special is their blend of physical comedy, bone-crunching, can't-fake-it stunt work, and narrative invention, all of which he worked behind the camera to develop.
6. Woody Allen
Though he appeared in relatively few films before deciding to become a director, Woody Allen had already become a recognizable face in the 1960s, mostly thanks to his revolutionary stand-up comedy routines. As a writer-director-actor, however, his star truly rose. In his early comedies, Allen crafted a childlike onscreen persona that was equal parts Little Tramp and New York wiseass. With films like Annie Hall and Manhattan, however, his characters entered … well, not the real world, exactly, but an intellectual's fantasy of the real world, one where people may be complicated but the solutions to their problems are relatively simple. But whether he was making straight laughers, more serious romantic comedies, or grim existential dramas, Allen's onscreen persona remained quite consistent — so much so that many people mistook the man on the screen for the man in real life.
5. Takeshi Kitano
A huge TV and comedy star in Japan, Renaissance Man "Beat" Takeshi had appeared in a few films before getting a chance to direct himself in 1989's Violent Cop, after original director Kinji Fukasaku stepped down. With that and subsequent efforts, he crafted a style that oscillated between deadpan poetry and bursts of surreal violence, using his own stoic (but somehow still strangely expressive) visage as both aesthetic and narrative device. And then he took it even further, with tender riffs on genre such as Fireworks. Along the way, he established himself as one of Japan's greatest filmmakers, while becoming an even bigger international celebrity.
4. Buster Keaton
A vaudeville star from a young age, Keaton had worked with Fatty Arbuckle on a number of comedy shorts before getting a chance to direct himself. And something truly extraordinary happened when he did, leading to a decade in which Keaton made some of the greatest comedies of all time. Classics like Steamboat Bill Jr., Sherlock Jr., and The General embraced the physical artifice of filmmaking, with ingenious shots and editing choices designed to heighten suspense and laughter. What's more, while he had always been involved in constructing his own gags, Keaton often pushed himself to extraordinary limits, putting himself in genuine physical danger in ways an outside director wouldn't dare.
3. Clint Eastwood
Although his Sergio Leone spaghetti westerns and his Don Siegel cop thrillers are today considered classics, Eastwood was considered mostly an action star when he started directing. But he soon proved himself to be a filmmaker of uncommon subtlety and formal grace. He also clearly understood the nature of his own appeal, eventually alternating between popular fare that played to his gun-toting, tough-guy image, and gritty dramas that often redefined the very genres he'd helped popularize. Eastwood's work as actor-director constitutes one of the great, ongoing and interlocking epics of American cinema. Without earlier efforts like High Plains Drifter and The Outlaw Josey Wales, both epics of vengeance, he'd never have been able to turn Unforgiven into such a dark and unforgettable dissection of heroism and violence. Similarly, without his sleazy crime thrillers of the 1970s and '80s, later films like A Perfect World and Gran Torino would lose much of their ironic pathos. The man is still going, too: He released two films this year, and December's The Mule represents his return to acting after six years.
2. Charlie Chaplin
Though he directed himself for the vast majority of his career, Chaplin had already created the Little Tramp character and appeared in a series of successful Mack Sennett comedies before taking on directing duties. Of course, he soon became one of the biggest names in the world. Some have claimed that there was little art in Chaplin's filmmaking — that he was a point-and-shoot kind of guy. What they fail to understand is how precisely timed each Chaplin gag was, how painstakingly conceived and executed. (His deleted scenes are revelatory.) Perhaps more importantly, Chaplin took great care to preserve his iconic image, even as the arrival of sound was making silent comedies a thing of the past. Some of his greatest films, like City Lights and Modern Times, were made after the coming of sound, and utilized effects and music in groundbreaking ways, even though Chaplin the actor remained silent. If he was going to speak — as he did in The Great Dictator, directly denouncing Hitler — he was going to do it on his terms, and say something important. Even after he retired the Little Tramp character, Chaplin continued to make films that tweaked and/or reflected on his legacy.
1. Orson Welles
True, Orson Welles's film directing debut was also his onscreen acting debut, but he had already achieved fame in theater and radio by the time he made Citizen Kane in 1941. (He'd already been on the cover of Time in 1938.) Kane of course is one of the greatest directorial feats in history, but it's also one of the all-time great movie performances, with the then–25-year-old star playing larger-than-life media tycoon Charles Foster Kane from his youth all the way through to old age. In subsequent films that he directed, Welles continued to both playfully undercut and expand his onscreen image: Films like Touch of Evil, Mr. Arkadin, Chimes at Midnight, and even F is for Fake are all haunted by the specter not just of Kane but of the monumental figure of Welles himself. (Even his new, posthumous film The Other Side of the Wind, while it does not star Orson Welles, is clearly about Orson Welles.)