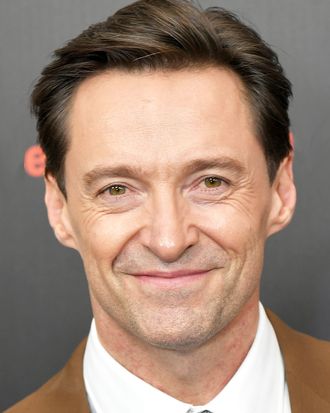 Hugh Jackman.
Photo: Michael Loccisano/Getty Images
Ladies and gents, this is the moment you've waited for: Hugh Jackman says he wants to reprise his role as P.T. Barnum in the proposed stage adaptation of The Greatest Showman. Speaking with Vulture at last night's New York premiere of his latest film The Front Runner — which has him starring as another real-life figure, the scandalized 1988 democratic presidential candidate Gary Hart — we asked Jackman if he'd be interested in reprising his role from last year's mega musical hit. "Yes, I am interested, for sure," he said. "When we were putting this together, we workshopped it like we would a Broadway show. So I've been in rooms several times doing the material, and I know it works. My theatrical bones know that that would work."
It's not the first time Jackman has posited the possibility of a stage adaptation. Speaking earlier this year with Forbes, he said that after wrapping The Front Runner, he and songwriters Benj Pasek and Justin Paul were "working hard right now on working out a live version of the [The Greatest Showman]. There's, like, three different possibilities currently." But in an interview with the New York Times earlier this month, he clarified that an adaptation "is not definitive at all," and that they're still deciding how best to translate it for the stage. "There's a lot of people working on what a live version of that would be," he said. "Is it something that's on the West End or in Vegas? Is it a touring tent show? Is it an arena spectacular?"
Jackman elaborated last night, saying that we can expect slight changes from the film were a stage adaptation to come to fruition. "You don't want to just repeat the film — you want to give something that would accentuate the theater and make it a theatrical experience," he said. "But the heart of it would be the same. I mean, that movie is all heart, basically."
So what if Jackman found himself on the Broadway boards for the first time since his 2014 run of The River? Is he ready for the challenge? We couldn't help but ask: What's harder, bulking up and playing his famed Logan in the X-Men franchise or doing eight shows a week?
Jackman paused and flashed a knowing smile: "Eight shows a week!"