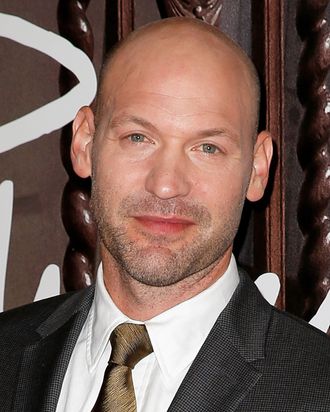 Corey Stoll.
Photo: Dominik Bindl/Getty Images
In the second installment of the new Matthew Weiner–written-produced-and-directed Amazon Prime series The Romanoffs , Corey Stoll plays a character named Michael Romanoff. Michael is ostensibly a descendant of the Romanovs, the Russian royal family made famous by the greatest animated film of our time, Anastasia. But his wife, actress Nadia Bowers, is an actual descendant of the Romanovs, Stoll told Vulture at the show's New York City premiere. "The Romanovs on one side, and the de Beauharnais, who were [the family of] Napoleon's second wife, on the other side," said Stoll.
So basically, Nadia Bowers's royalty stretches across the entirety of Europe. Casual. Bowers is also an actress, with more than a few Law & Order credits and an extensive theatrical résumé. She attended NYU's Tisch School of the Arts for graduate school and also holds an undergraduate degree in sociology and French from Dartmouth College. She sounds like a queen, which is probably because she's descended from more than one.
Now, can Bowers rise to her true throne here in the U.S, providing us with some much-needed relief from the current administration? Sadly, says Stoll, she promised not to: "When her mother and her family became citizens, they had to swear that they would relinquish the throne and not try to start the monarchy again in the United States."