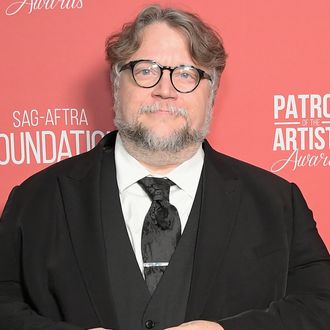 Photo: Charley Gallay/Getty Images for SAG-AFTRA Found
At the end of October, Turner Classic Movies and Warner Bros. Digital Networks announced that they would be shutting down the classic-film streaming service FilmStruck. The news came with this warm and fuzzy message, no doubt written by a passionate cinephile: "While FilmStruck has a very loyal fan base, it remains largely a niche service. We plan to take key learnings from FilmStruck to help shape future business decisions in the direct-to-consumer space and redirect this investment back into our collective portfolios." A lot of people were immediately sad about this news, and now a ton of Hollywood power players are trying to save the service by petitioning WB Digital.
Two separate letters, obtained by Deadline, have been signed by figures like Rian Johnson, Sofia Coppola, Leonardo DiCaprio, Guillermo Del Toro, Reed Morano, Karyn Kusama, Paul Thomas Anderson, Christopher Nolan, Alfonso Cuarón, and more, and the one addressed directly to WB Picture Group Chairman Toby Emmerich reads in part, "In an era of huge corporate acquisitions of cinema by communication companies — in a business that may render billions of dollars off a medium like cinema, we believe this is a gesture that is needed — a minuscule show of goodwill towards the preservation and accessibility of a tradition and a rich history that would benefit the public." Anyone know where to file public shaming in a corporate investment portfolio?