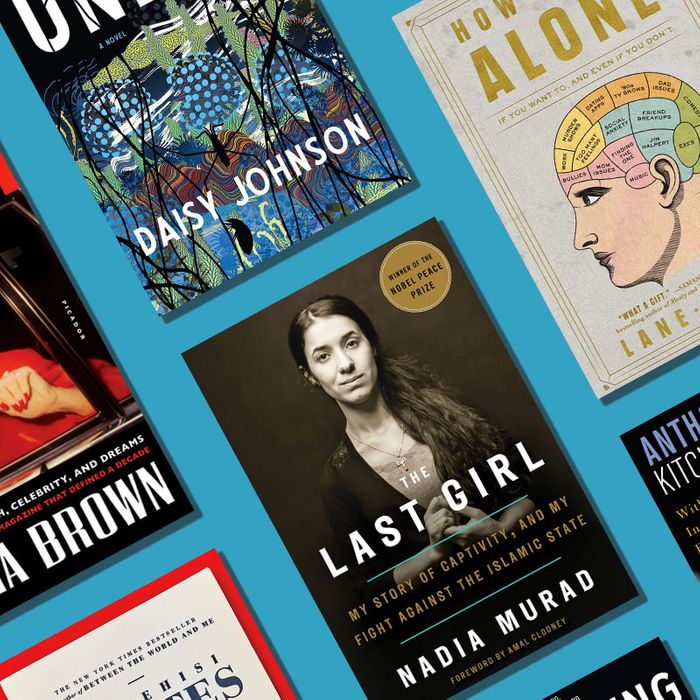 Each month, Maris Kreizman offers nonfiction and fiction paperback recommendations. You should read as many of them as possible.
For a modern-day retelling of the Oedipal myth and the chaos that accompanies a terrible prophecy, this Booker Prize–nominated novel reads more like a lush, creepy fairy tale than it does contemporary fiction. Set in the canals near Oxford, Everything Under is about fluidity — of water, of words and their meanings, and of identity. Using unsettling imagery and intertwining narratives that amp up the dread factor, this excellent debut is as haunting as it so rightly deserves to be.
Sure, you could go onto The Atlantic's website and track down the eight essays in this collection, each written by former columnist Ta-Nehisi Coates during Barack Obama's administration. But this collection feels separate and cohesive, with original introductions to tie his writings together and put them into perspective. With intimacy and urgency that feels stronger than ever, Coates contemplates Obama's legacy, the continued disenfranchisement of African-American people in this country, and the fear and anger that have brought us to Trump's America.
Thank goodness Tina Brown kept a diary. As the former editor-in-chief of Vanity Fair, Brown was at the very center of all the gossipy intrigue and excesses that characterized the media elite in New York City in the 1980s. Even as the ultimate insider, Brown's observations remain keen and cutting, mixing in her own personal triumphs and trials as a working mom with juicy details about the celebrities and power brokers with whom she socialized and wrote about.
The winner of the 2018 Nobel Peace Prize, Nadia Murad was 21 years old when her small Iraqi village was pillaged and she was kidnapped by the Islamic State. Her memoir is as distressing as you might expect — reading from the perspective of a young woman who has been repeatedly beaten and raped while surviving a genocide is not exactly light and sunny. But Murad, now a human-rights advocate, is insightful and determined. Her courage to continue to make the world better in the face of utter tragedy is a brilliant example for us all.
Although it's not a self-help book per se, writer and comedian Lane Moore's essay collection has plenty of prescriptive elements. Moore never shies away from revealing the rawest, most painful moments of her life, but she doesn't play her tragedies for laughs — the laughs just come anyway. Her essays illustrate how a young woman can be successful and opinionated, but still not have personal relationships quite figured out. Best to find comfort and meaning in pop culture, whether it's singing Fleetwood Mac songs in the bathroom or making a strong case for why The Office's Jim Halpert is the perfect boyfriend (seasons one to four only).
There are plenty of other books about the restaurant industry, but the gold standard is Kitchen Confidential, Anthony Bourdain's brash, bawdy ode to cooks and chefs. This deluxe edition published just months after Bourdain's death is a wonderful way to remember him, complete with charming handwritten annotations and a new introduction by Eric Ripert, his hero turned collaborator. Even if you've already read it, it's worth diving into this new edition to enjoy anew Bourdain's singular talent as a writer and storyteller and a chef.
Every editorial product is independently selected. If you buy an item through our links, Vulture may earn an affiliate commission.