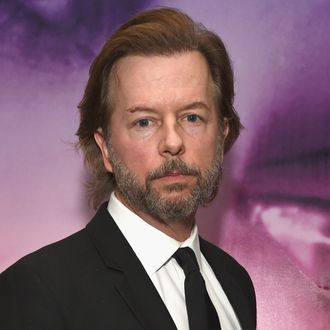 David Spade.
Photo: Michael Kovac/Getty Images for for J/P HRO Gala
It's not the TV adaptation of Jennifer's Body you've been praying for (Why not? We're already doing it with every other IP!), but if you're a Diablo Cody fan, her new comedy project has a lot for you. According to The Wrap, David Spade will reportedly star in the writer's upcoming show, currently in development in HBO. Jason Reitman, who previously partnered with Cody on Tully, Young Adult, and Juno, will direct.
The as-yet unnamed series will star Spade as Calvin Wash, a former '90s grunge musician turned Los Angeles waiter who built a life for himself after recovering from heroin addiction. If that sounds pretty stable and positive, there's more! "When he meets troubled 20-something actress Bailey, both of their lives change in unexpected and electrifying ways." On its own, an intriguing concept. Now give that actress demonic powers, cast Megan Fox, and bring together the various threads of the Diablo Cody–verse? We just brought this idea into 2018.