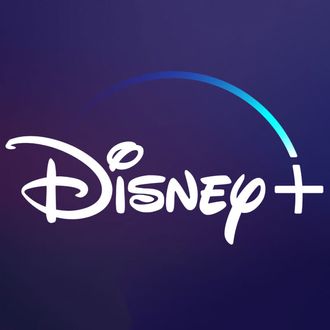 Photo: The Walt Disney Company
After months of anticipation and quite possibly a ton of market research, The Walt Disney Company today finally announced a name for its new direct-to-consumer streaming service. According to Disney CEO Robert Iger, who spoke on an investors conference call this afternoon, the Mouse House's Netflix rival will launch late next year and be called … Disney+.
While that might not seem a particularly clever moniker, it's a pretty logical and perhaps even predictable choice. The Disney brand is one of the best-known and most-admired brands globally, so keeping the focus of the title on "Disney" should help convince consumers to fork over several dollars a month for #content. That's particularly true since this new streamer will focus on family-friendly entertainment, something which which Disney is synonymous. What's more, the company's sports-centric streamer, launched earlier this year, is called ESPN+, so Disney's two biggest streaming plays will now have consistent branding.
Besides the name, Iger also revealed a bit more about the new service. While it's been known for a few months that Disney will focus the streamer's content around a few core Disney brands, Iger confirmed there will be five central content hubs on Disney+: Disney's own TV shows and movies (think Beauty and the Beast), Marvel, Star Wars, Pixar and National Geographic. (The latter company is currently owned by 21st Century Fox, but it will be part of the Disney umbrella by the time Disney+ launches and the company closes its purchase of a number of Fox assets.) Also intriguing is that the Disney+ app will create, in essence, five different user experiences within the one service. "We're going to superserve fans" of various brands, Iger said, by customizing the look and features of each of the separate content universes contained within Disney+.
This stands in marked contrast to the Netflix approach: While the streaming pioneer does break down content in various categories ("Movies with Strong Female Leads" or "Because You Watched The Good Place"), it has so far insisted on a unified feel with the app. (Netflix has recently tweaked the app somewhat to allow subscribers to focus their homepage on TV shows, movies or new releases). The Disney+ approach, at first blush, appears to be a way of reimagining the linear model — various networks within one cable bundle — for the streaming age. "There'll be an elegance to it, and an ease of use," Iger said, hinting Disney is aware of complaints about the less-than-stellar user experience of Hulu and Amazon's Prime Video.
Meanwhile, Iger offered some other specifics about Disney+ and the company's other video plans. He announced a new Star Wars TV series, confirmed an Loki-centric Marvel series, and said the company is planning an event for investors next April during which the company will show off details of the service. Iger also said Disney plans to beef up programming for Hulu once it takes majority control of the service following the Fox purchase, and that the company will look to begin offering that service to consumers outside North America. He also hinted that new execs coming into the Disney fold from Fox, such as FX chief John Landgraf, will be used to bulk up Disney's various adult-targeted program platforms, which will include Hulu. Finally, Iger conceded Disney could eventually take TV shows or movies now airing on broadcast or cable networks and relocate them to Disney+ or Hulu if it decides that's the best way to monetize such assets. "We can't estimate if that will happen, or when it will happen, but we are going to be nimble," Iger told investors. But, he added, "We're looking at the marketplace, seeing disruption" — read: Netflix — "and reacting to it."