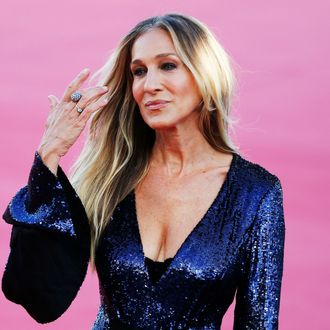 Sarah Jessica Parker.
Photo: CHARLY TRIBALLEAU/AFP/Getty Images
There's nothing harder than letting go, and now luckily you won't have to! HBO announced Friday that Sarah Jessica Parker's comedy Divorce will get a third season, and it will start production in early 2019.
Sex And The City alum Liz Tuccillo, who wrote on the show's second season, will serve as showrunner and executive producer. Interestingly, Divorce's third season order is only six episodes, so prepare yourself: You might have to move on before too long.