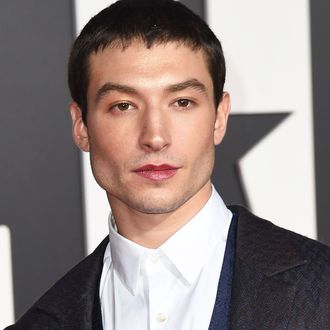 Ezra Miller.
Photo: ROBYN BECK/AFP/Getty Images
In The Hollywood Reporter's 2018 Next Generation issue, Ezra Miller revealed a story of harassment from earlier in his career. He doesn't name the movie or director, but says it was a movie about "gay revolution" that was in production when he was underage (he's now 26). "They gave me wine and I was underaged," he told THR. They were like, 'Hey, want to be in our movie about gay revolution?' And I was like, 'No, you guys are monsters.'"
Miller passed on the role, but reflected about the weight these stories carry in the #MeToo movement. "It's a great fuckin' age of being like, 'You know what? That shit's unacceptable.' And it's amazing for a lot of us to watch," he said. "'Cause, like, we all knew it was unacceptable when we fucking survived it. That's what Hollywood is. I thought we all knew we were sex workers." Miller declined to name the film, but how many movies about "gay revolution" have you seen in the last six years?