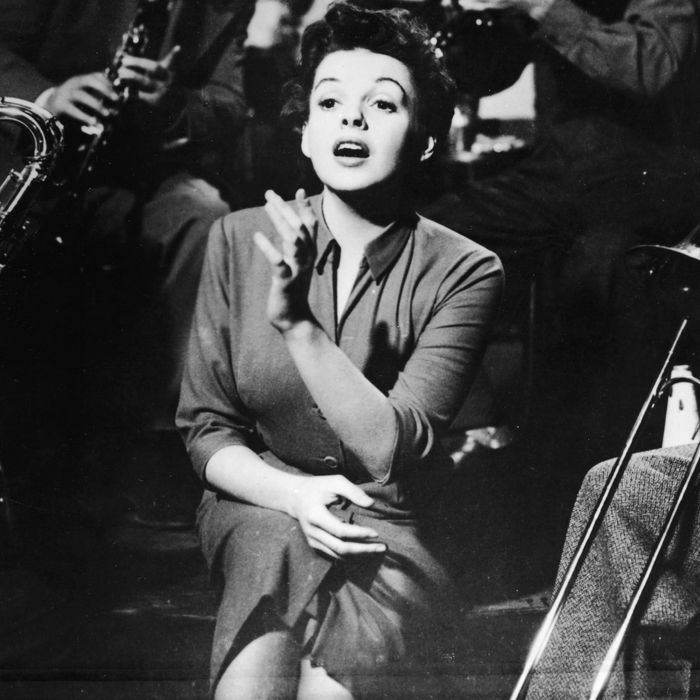 Photo: Warner Bros./Getty Images
The world of film lovers is still reeling over the announcement that their beloved FilmStruck will shut down permanently on November 29. Naturally, with their grief comes a desire to get as much out of the streaming service as possible before it becomes a footnote in digital history. The home of the Criterion Collection and TCM Movies, FilmStruck was — and is for a few more weeks — a true film fan's paradise, filled with acknowledged all-time classics as well as more obscure international fare. It's the place one goes if they're looking for the work of Ingmar Bergman, Akira Kurosawa, Yasujirō Ozu, and so many more.
For guiding your way through the catalog of FilmStruck while you still can, we've put together this list of two dozen films according to some pretty strict rules. First, we excluded anything currently streaming for free on other paid services like Hulu, Netflix, or Amazon Prime. Many of these are available to rent on services like iTunes or Vudu, but none are included in a subscription package as they are now with FilmStruck. Also, with so many classic movies to choose from, we limited ourselves to one film per director. You could do 24 films by Bergman or Kurosawa alone; we figured it better to spread the wealth to offer a real taste of what FilmStruck meant to so many people.
A Star Is Born (1937, 1954 & 1976)
So you've seen the new version with Bradley Cooper and Lady Gaga and want to know the origin of this story? FilmStruck has all three previous versions of the timeless tale: the 1937 one with Fredric March and Janet Gaynor (which, okay, is the only film on this list that's also available on Amazon Prime), the 1954 take with Judy Garland and James Mason, and the 1976 classic with Barbra Streisand and Kris Kristofferson. As Cooper's A Star Is Born continues its march through awards season, be the person at the Oscars party who knows the differences between all four versions.
A Woman Under the Influence (1974)
The most beloved work by John Cassavetes has stood the test of time in part due to its breathtaking performance from Gena Rowlands, one of the best acting turns you could find on FilmStruck (or anywhere else, for that matter). Rowlands captures emotional breakdown in a way that would influence generations of performers to come. It's pure, honest, heartbreaking, and riveting. (Note: All five films from Criterion's excellent Cassavetes boxed set, including The Killing of a Chinese Bookie and Faces, are also on FilmStruck.)
Ali: Fear Eats the Soul (1973)
It's difficult to pick the best film by prolific German director Rainer Werner Fassbinder, but this is arguably his most easily accessible work and a good way to get into his filmography. Fassbinder's update of Douglas Sirk's All That Heaven Allows tells the story of a widow who falls in love with a younger Arab worker. As in the Sirk film (which you should also strive to see), it's gorgeously filmed and emotionally resonant, with a layer of racial tension that reflects the German culture of the time.
Brief Encounter (1945)
The David Lean Directs Noël Coward boxed set is one of the best releases in the history of Criterion, and you can still watch the whole thing, special features included, on FilmStruck. The set includes Blithe Spirit, In Which We Serve, This Happy Breed, and what is arguably Lean's best film, Brief Encounter. This story of an illicit romance that stems from a chance meeting on a train platform has influenced hundreds of films in the seven decades since its release and has lost none of its emotional power.
Burden of Dreams (1982)
There are a number of modern classic documentaries on FilmStruck, including Gates of Heaven and Hoop Dreams, but generally speaking, they're more readily available than the work of Les Blank, whose Burden of Dreams is a fascinating document of a film production gone crazy. The story of how Werner Herzog spent five years making his masterful Fitzcarraldo is almost as fascinating as that film itself.
Chungking Express (1994)
Criterion's physical releases of Wong Kar-wai's films are some of the best in their collection, and the Blu-ray version of this film is a hard one to find on the market — it goes for three figures on a number of bidding sites. So watch it here while you still can, and then dig even deeper and watch all of the WKW films on FilmStruck, including his masterpiece, In the Mood For Love.
City Lights (1931)
It wouldn't be a list of films to watch on FilmStruck without a silent film or two and, believe it or not, several of the other choices, like The Gold Rush, are streaming on other services. For your silent film entry in your Farewell, FilmStruck Marathon, you could dig deep and take a look at the fascinating A Page of Madness, or go with the popular crowd and check out one of Charlie Chaplin's best films.
Cool Hand Luke (1967)
They can't all be Criterion films from around the world, right? Sometimes you just want to chill out and relax with a bona fide, undeniable modern American classic. And you don't get much more "American" than Paul Newman in his iconic role in Stuart Rosenberg's 1967 classic.
Godzilla (1954)
FilmStruck allows you to spend an entire day with Godzilla! You can watch seven movies featuring the iconic green guy on the service, including the 1954 original, 1955's Godzilla Raids Again, 1956's Godzilla, King of the Monsters!, 1964's Mothra vs. Godzilla, 1967's Son of Godzilla, 1973's Godzilla vs. Megalon, and 1974's Godzilla vs. Mechagodzilla.
Ikiru (1952)
Of course, Akira Kurosawa is one of the filmmakers for whom it was remarkably difficult to pick just one film for the purposes of this list. A broad swath of his filmography — 26 films in total, including widely seen classics like The Seven Samurai alongside more obscure ones like One Wonderful Sunday — is available on FilmStruck. For this list, we've tried to pick a film that serves as an entry point to Kurosawa's career. 1952's Ikiru is arguably the greatest achievement of one of the greatest filmmakers. It is a poignant, moving examination of the end of life that transcends cultures and languages. Just watch it.
L'Avventura (1960)
Michelangelo Antonioni's work is often seen as a bit too complex for modern filmgoers, but there are six films on FilmStruck to get you into his notable career, and this is probably the best place to start. Included with it on the site are some excellent special features, with discussion of the film by Olivier Assayas (Clouds of Sils Maria), a filmmaker heavily inspired by Antonioni, and Jack Nicholson.
Lady Snowblood (1973)
Do you love Quentin Tarantino's Kill Bill? If so, you should see the films that heavily inspired it, Toshiya Fujita's masterful Lady Snowblood and Lady Snowblood 2: Love Song of Vengeance. There is a lot of serious, philosophical, "deep" filmmaking on FilmStruck that you could dissect and discuss for days on end, but these movies are pure fun, filled with visually striking action sequences and gorgeous cinematography.
Pather Panchali (1955)
There are 16 films by the masterful Satyajit Ray in the Criterion section of FilmStruck that will be just gone from the world of online streaming as of November 29. So get to work, starting with his debut film, which is also arguably his best, and the start of the Apu Trilogy. When you ask the most notable filmmakers working today about who influenced them, Ray's name surfaces as much as anyone's, and yet his body of work feels still largely under-seen in the States. Do your part to correct that now, while you still have time.
Phoenix (2014)
Not everything on FilmStruck was made before you were born. There are modern classics on the service as well, including Christian Petzold's masterful, Hitchcockian story of a woman who returns from a concentration camp with a new face and rekindles a life with the man who betrayed her. It's one of the best movies of the 2010s. The special features include an informative conversation with Petzold and star Nina Hoss. Petzold has another brilliant drama called Transit coming out early next year, and you'll appreciate that even more if you've seen this first.
The Player (1992)
Robert Altman is arguably a bit underrepresented on FilmStruck, although you can also check out Tanner '88 and McCabe & Mrs. Miller. But this 1992 Hollywood comedy is one of the master's best. It's hard to believe it's been 26 years since what was then seen as a comeback for Altman was released; the film works as well today as it did a quarter-century ago, capturing something about the cutthroat battlefield that is the movie industry that no other movie really has before or since.
The Three Colors Trilogy (1993-4)
One of the best physical media purchases you could make is Criterion's release of Krzystof Kieslowski's Blue, White, and Red, collectively known as The Three Colors Trilogy. Not only are the films some of the best of the '90s — and even better when appreciated as a complete trilogy — but the special features are fantastic, including interviews, essays, and appreciations. This is one way in which FilmStruck has really distinguished itself, by offering you not only films such as these, but also some of the best supplemental material available about them.
To Have and Have Not (1944)
Leaving the Criterion Collection behind again for a minute, anyone who hasn't seen this iconic Howard Hawks film, which stars Humphrey Bogart and Lauren Bacall at the respective heights of their screen magnetism, simply needs to correct their oversight. It doesn't have the special features of a Criterion release and is probably more widely available elsewhere than some other films on this list but it's an American classic that everyone needs to see at least once. Maybe twice.
Tokyo Story (1953)
In the latest edition of the famous Sight & Sound poll on the best films of all time, Vertigo finally toppled Citizen Kane as the #1 entry, where it had resided for a half-century, dropping Welles's film to #2. Sitting comfortably at #3, few were surprised to see Tokyo Story, which has actually climbed two places on the list since 2002. Could Ozu topple Hitchcock or Welles in 2022? Crazier things have happened. If this poignant family drama remains a hole in your personal film-watching canon, you owe it to yourself to correct that while you still so conveniently can.
Twin Peaks: Fire Walk With Me (1992)
Remember last year, when everyone was collectively losing their minds over Showtime's Twin Peaks: The Return? Well, arguably a bigger influence on that show than the ABC original was this 1992 movie, which was widely reviled at the time of its release, but has grown in esteem in the years since. You will probably be able to find this elsewhere without too much difficulty once FilmStruck shutters, but you may have trouble finding the 91 minutes of deleted scenes that the service also includes among the special features.
The Virgin Spring (1960)
Just as we had to include at least one by Akira Kurosawa and at least one by Satyajit Ray, a list of the best films on FilmStruck would be incomplete without Ingmar Bergman. With this year marking the 100th anniversary of his birth, Bergman has been everywhere lately: among other things, there is a new theatrical doc (Searching For Ingmar Bergman) and an upcoming 39-film boxed set from Criterion. You can't go wrong with most of the Bergman films on FilmStruck, but this is one of his most accessible, tapping into issues of vengeance and violence in ways to which everyone can relate. He's got a few masterpieces in the system at FilmStruck. Just pick your favorites.
Westworld (1973)
If you're wondering about how the Emmy-nominated HBO hit came to life, you really should check out the 1973 Michael Crichton film that inspired it. Yes, the HBO series has come a long way since Yul Brynner donned the black hat, but there are interesting themes repeated and even some potential hints at where the show may go in the future. (And if you want to know more about the history of the franchise after you watch the film, you can check this out.)
Wings of Desire (1987)
One of the best films of all time is just sitting there, waiting for you to watch it. Wim Wenders's masterpiece stars Bruno Ganz as an angel who floats above Berlin, listening to the hopes and dreams of the people below until he falls in love with one of them. Gorgeous and moving in equal measure, this is a classic, and the FilmStruck version can be watched with commentary by Wenders and star Peter Falk; then you can check out 32 minutes of interesting deleted scenes.
Withnail and I (1986)
A lot of the films in this feature can be purchased for rent or to own on other streaming services, but not this one, which is also kind of difficult to find on DVD if you don't live in the U.K. Star Richard E. Grant is almost certain to get his first Oscar nomination shortly for his great work in 2018's Can You Ever Forgive Me?, and those of us who have loved him since this 1986 comedy classic couldn't be happier. Join the fan club.
Yi Yi (2000)
Here's another modern classic that will be hard to find when FilmStruck shuts down, at least until Criterion finds another streaming home. Considered one of the best films of the current millennium, Edward Yang's epic family saga follows a middle-class family in Taipei over the course of a year. It is both highly culturally specific and universal in its themes, gorgeously filmed and surprisingly intimate at the same time. This does not appear to be available for rent anywhere as of this writing, and so you'll have to buy the Criterion release if you let the FilmStruck opportunity pass.