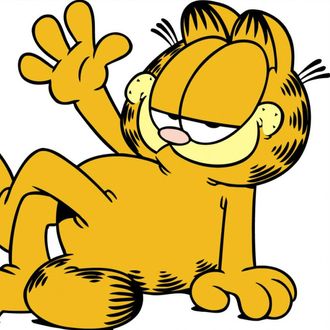 Photo: Jim Davis/Alcon Entertainment
Let me just drink from this mug my vet gave me and read what I assume is some non-Garfield-related news … according to Variety, Alcon Entertainment, which acquired the comic strip's rights from creator Jim Davis in 2016, just announced Mark Dindal as director for their upcoming animated Garfield movie.
Dindal wrote and directed 2000's The Emperor's New Groove and 2005's Chicken Little for Disney, and has worked as an effects animator on a range of films, including The Great Mouse Detective, Oliver & Company, and Aladdin. Pre-production is reportedly set to begin next month, so someone in Abu Dhabi should really start mailing Nermal back now.