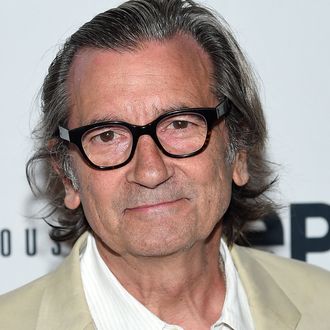 Photo: Jamie McCarthy/Getty Images
Spoiler Alert: the following may contain spoilers for the fall finale episode of This Is Us, so read on at your own risk.
Deadline is reporting that Griffin Dunne's appearance in the fall finale of This Is Us is not a one-off, and the actor will be joining the show in a recurring role. Dunne will play the present-day version of Jack Pearson's younger brother Nicky Pearson, who had previously been presumed dead in the Vietnam War. Show creator Dan Fogelman said that the big "mystery questions" surrounding Nicky will be answered in the first few episodes after the winter break. Sounds like a good excuse to start a second Advent calendar.