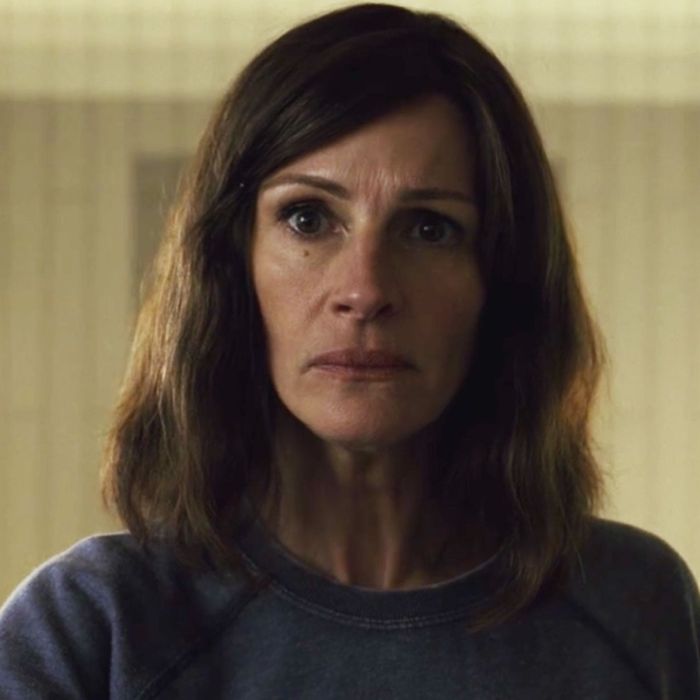 Julia Roberts in
Homecoming
.
Photo: Amazon Prime Video
Homecoming is a chilly jewel box of a thriller with sharp direction by Mr. Robot's Sam Esmail and clever, engaging writing spearheaded by creators Eli Horowitz and Micah Bloomberg. In many ways, Homecoming is the ideal conspiracy thriller for an age in which our daily lives are subsumed by an understanding that we are being watched and manipulated by forces far greater than us. It's austere, bingeable due to its half-hour run time, seductive in the way its plot develops, and boasts a megastar in America's perennial sweetheart Julia Roberts. Better yet, despite its icy demeanor, Homecoming is a mystery-box show with surprising heart. One of the most immediate pleasures of the series is its conversation with the conspiracy thrillers that have come before it, making it a treasure trove for viewers primed to identify Easter eggs as it visually nods to several Alfred Hitchcock films and pulls its soundtrack from cinematic greats like John Carpenter, among other name-checks. This list identifies Homecoming's most important pop-culture influences, but be warned, major spoilers below.
Brian De Palma
There are two attributes I associate most with writer-director Brian De Palma: a lurid sensibility and a love for split screens, which can be seen in a multitude of his films including Carrie, Sisters, and Snake Eyes. Homecoming uses split screens extensively, especially in the conversations between Julia Roberts's morally conflicted facilitator/therapist, Heidi, and her slick, capitalism-minded boss Colin (Bobby Cannavale).
The series also makes considerable use of another of Brian De Palma's favorite shot setups: the view from above in order to take an almost clinical view of everyone in the Homecoming facility and their place in the machinations of this conspiracy.
All the President's Men
While the many overhead shots in Homecoming feel indebted to Brian De Palma's work, one in particular nods instead to Alan J. Pakula, the filmmaker behind one of the most towering political thrillers in cinematic history, 1976's All the President's Men. In the beginning of episode two, "Pineapple," there is an overhead shot of the Homecoming facility's cafeteria with a beguiling, highly structured use of symmetry and geometrical shapes that recalls the scene in All the President's Men in which Bob Woodward (Robert Redford) and Carl Bernstein (Dustin Hoffman) conduct research at the Library of Congress.
The Twilight Zone, "Mirror Image"
While The Twilight Zone remains best known for its twist endings, what remains most striking about Rod Serling's iconic anthology series is its striking ability to focus on the human element in heightened, provocative stories of science fiction and fantasy. The highly choreographed, icy world of Homecoming is suffused with those same qualities that made The Twilight Zone so iconic: a keen understanding for how conspiracies infect the lives of those far from the upper echelon of society, and also how geography informs identity and one's place in this strange world. The plot of the 1960 Twilight Zone episode "Mirror Image" is far more pared down than Homecoming — it concerns a young woman who recognizes her own doppelgänger in a bus station and grows panicked over the other woman's dark intentions — but the two works share a very similar approach to creating tension and demonstrating paranoia, as well as a visual tic involving mirrored surfaces and door frames as important framing devices for characters in the midst of pivotal transitions.
Rear Window
One of the most fascinating visual choices of Homecoming is how it frames pivotal moments in people's lives through windows and door frames in order to heighten tension and harp on the transitory nature of what they understand. It was only a matter of time before the series name-checked one of the greatest films to make that its whole conceit, Alfred Hitchcock's 1954 film Rear Window, which starred James Stewart as a wheelchair-bound photographer who peers into the lives of his neighbors through his window, finding terror among the mundane. During the closing credits of episode six, "Toys," recalls Hitchcock's film for how it peers through a doorway in order to track multiple planes of action in an adjacent building.
Vertigo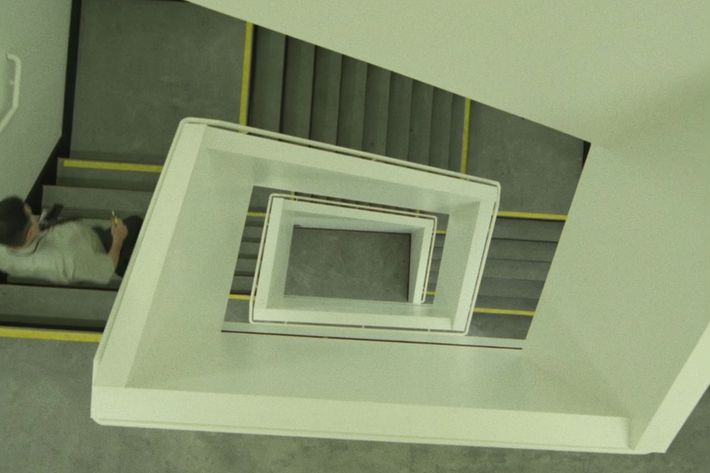 Rear Window isn't the only Hitchcock film that Homecoming draws on to create its visual landscape. Early in the second episode, put-upon Department of Defense bureaucrat Thomas Carrasco (Shea Whigham) avoids his boss and rushes down a set of stairs which resemble the staircase of Vertigo's bell tower. The show also utilizes some of Bernard Herrmann's bombastic score to the slippery 1958 noir.
Zodiac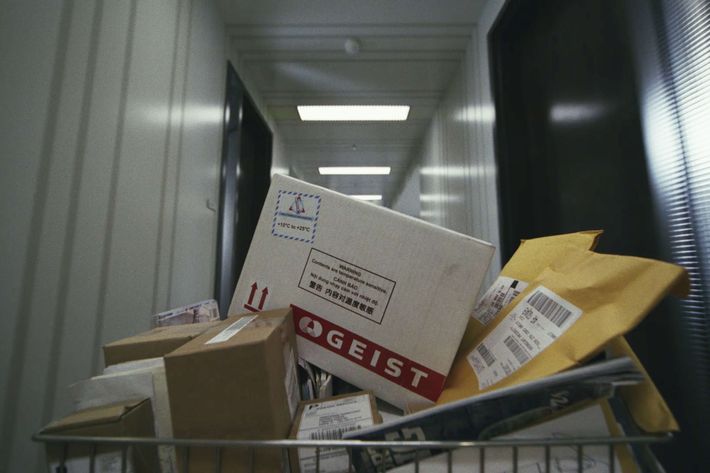 David Fincher's 2007 film Zodiac has become one of the most fiercely loved and studied neo-noir films of the modern age due to its directorial ingenuity and sharp thematic focus. Homecoming directly cribs from the film in a sequence that opens the fourth episode, "Redwood," which tracks the pharmaceutical ingredient as it's ripped from the dirt, taken through a science lab, and finally works its way in a mail cart through the Homecoming facility itself. This sequence nods to an early scene in Zodiac in which one of the killer's letters travels through a mail cart in the San Francisco Chronicle.
Backdraft
In episode two, while Heidi tells her mother (Sissy Spacek) about her run-in with put-upon Carrasco, she watches Ron Howard's 1991 thriller starring Kurt Russell.
The Good Place
Mike Schur's The Good Place is, at first blush, as far away from Homecoming as a show can get. (Beyond their shared greatness, that is.) The Good Place is a warm, morally minded, and superbly acted masterstroke defined by its exceeding curiosity. But in episode three, "Optics," when a paranoid soldier named Shrier (Jeremy Allen White) ropes Walter (stunning rising star Stephan James) into exploring the terrain beyond the Homecoming facility, they happen upon a cheerily painted retirement community that looks straight out of The Good Place. That's because, as Cameron Sheetz noted on Twitter, it's the exact same set.
Deep Cover
Walter's mother Gloria Cruz — brought to life in a tender yet fierce performance by Marianne Jean-Baptiste — is first introduced as a voice on the other end of a phone. One of the smartest and surprising decisions Homecoming makes is slowly developing Gloria's integral role as she forces her way into this entangled conspiracy to save her son. Black people rarely figure into the chilly corridors of conspiracy thrillers in film or television. But in making this Haitian-American character part-detective and part-avenging mother, Esmail adds a vital new dimension to this story. (Especially given black Americans' rightful wariness of the government, engendered by tragedies like the Tuskegee syphilis experiments.) In this manner, Gloria brings to mind Bill Duke's 1992 neo-noir starring Laurence Fishburne as an undercover detective working a sting operation. Like Deep Cover, Homecoming radiates with a specific brand of intrigue that steps into conversations black people have long been having about the terror that comes with calling this country our home.
John Carpenter
Homecoming uses, quite liberally, the scores of many iconic films — especially fellow conspiracy thrillers like All The President's Men and Three Days of the Condor, making the film deeply indebted to the visual and thematic grammar of 1970s American filmmaking. But the series also borrows from the scores of synth-pop prince/horror genius John Carpenter, including his work with Alan Howarth on The Fog, Escape From New York, and Christine. Considering Carpenter's masterful use of tension and often sharply political undercurrents for the fantastic worlds he creates, it makes sense of Homecoming to hearken toward him.
Mommy
Throughout the series, present-day scenes can be easily identified by their narrow ratio that gives the effect of watching something on your phone. In episode eight, "Protocol," Heidi's past and present collide when she returns to the complex that once housed Homecoming while Carrasco is on the opposite side navigating the shadowy remains of the facility. When she hears the squawk of the facility's resident pelican, Heidi's memories return to her and the frame goes wider and wider until the past and present are visually united. This shot — which is coupled by the Hitchcock's dolly zoom technique — resembles Xavier Dolan's 2014 drama Mommy for its use of ratio as a vital storytelling technique, although they are used for very different emotional effect.
The Conversation and '70s Conspiracy Thrillers
Homecoming is a series proudly in conversation with the conspiracy thrillers that have come before it, proving to be deeply influenced by a host of 1970s American films that have continued to define the genre into the present day, including Alan J. Pakula's paranoia trilogy of Klute, All the President's Men, and The Parallax View. But there is no film that Homecoming is more clearly indebted to than Francis Ford Coppola's masterpiece The Conversation. Like The Conversation, Homecoming hones in on communication between people — particularly when they don't realize they are being spied upon or in forgotten recordings — as a thematic and visual preoccupation leading characters to question their own identities and moral compasses. Episode eight also takes a good portion of David Shire's score, including when Heidi is talking to a new group of soldiers joining the Homecoming facility, and as she cracks under the moral weight of her decisions.
The Rest of the Soundtrack
Is there a conspiracy thriller from the modern era you love? Then Homecoming probably uses some of its soundtrack. This aural name-checking has mixed results given the breadth of the references, which can be fun or distracting depending on your mileage. Alongside the ones mentioned above, Homecoming also uses more than three dozen film scores across its first season, including scores by Tangerine Dream (Legend, 1985), Clint Mansell (High Rise, 2015), Ennio Morricone (The Thing, 1982), John Barry (Body Heat, 1981), Dave Grusin (Three Days of Condor, 1975), and Don Ellis (The French Connection, 1971), just to name a few.