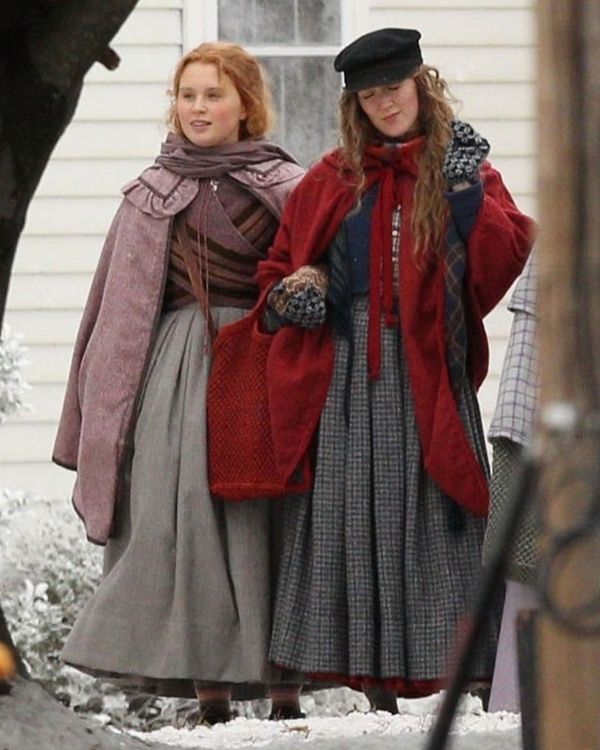 It's too much! Even for me!
Photo: RYMI/Patriot Pics / BACKGRID
Gather 'round little women, regular-sized women, and all other persons: behold the greatest crossover event in cinematic history. Sharp Objects star Eliza Scanlen and three-time Academy Award nominee (and winner in our hearts) Saoirse Ronan have been spotted on the set of Greta Gerwig's Little Women in Harvard, Massachusetts. Ronan stars as Jo March, and Scanlen plays her quiet sister Beth. (Laura Dern, Timothée Chalamet, Emma Watson, Meryl Streep, and Florence Pugh also star.) Don't tell mama, but hold onto your Ger-wig!