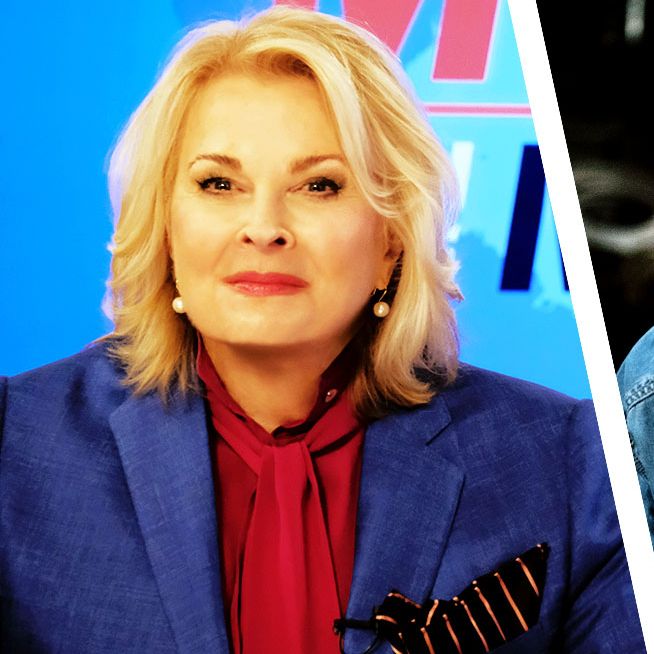 As they struggle to reinvent themselves in the age of Netflix, old-school broadcasters are leaning heavily on nostalgia to keep audiences invested. Last season brought successful revivals of classic comedies Will & Grace and (briefly) Roseanne, along with remixed versions of S.W.A.T. and Dynasty. All four shows attracted audiences, which is one reason why the trend has continued this fall, with two reincarnations (Murphy Brown and Last Man Standing), two reboots (Charmed and Magnum P.I.), and one reboot of a revival (The Conners). While the new season is still relatively young, there's enough Nielsen evidence available to offer an early verdict on how well this latest crop of retreads is doing.
The Conners
Last spring's short-lived Roseanne revival was a massive ratings hit, generating the sort of ratings network execs don't even dare dream of in the era of Peak Nielsen Erosion. A few weeks into its life, it's clear The Conners won't come close to achieving the sort of phenom status its predecessor attained during its run. But the Roseanne-free remix of Roseanne, born of necessity after Roseanne Barr's racist tweets forced ABC to cancel her show, is still off to a very strong start. Including delayed viewing, The Conners is bringing in over 11 million weekly viewers and averaging a 2.7 among adults under 50. That makes it ABC's top-rated comedy and No. 2 show overall, as well as one of broadcast TV's ten biggest non-sports programs this season.
Rival networks note The Conners is pulling in far fewer viewers than Roseanne, and that's absolutely true. The latter series opened with 18.5 million same-day viewers, while this fall's spinoff settled for 10.6 million. But by its second month on the air last spring, Roseanne had shed much of its premiere audience, averaging a bit more than 10 million same-day viewers in its final weeks. The third installment of The Conners this Tuesday drew about eight million viewers, putting it about 20 percent below where Roseanne left off. That's not a good thing, but with many returning hits this fall suffering drops of 40 or even 50 percent versus prior season premieres, it's the sort of decline networks now expect. Plus, The Conners has proven to be a very compatible lead-in for ABC's promising new comedy The Kids Are Alright, allowing the show to get sampled by viewers at a time when so much of the network's schedule is in shambles.
The outlook: ABC has added an additional episode to the show's initial ten-episode order, and if these early numbers hold, another season seems very likely.
Bottom line: Canceling Roseanne was always going to hurt ABC's bottom line, but The Conners takes away some of the sting.
Last Man Standing
Tim Allen's sitcom is in some ways a RINO — revival in name only. Unlike the other shows on this list, its absence from the airwaves before being resurrected by Fox can be measured in days (546) rather than decades. But LMS, which spent six season on ABC before being axed in early 2017, was gone just long enough for audiences to miss it. Its September 28 return drew an eye-popping 11.4 million viewers within a week of its initial telecast, the largest crowd for a Friday night comedy on any network in 15 years and the best number for a Fox comedy on any night since 2011 (not counting debuts boosted by Sunday night NFL lead-ins).
But the even better news for Fox is that LMS has held up incredibly well since its much-hyped premiere: Its most recent episode attracted 9.2 million viewers and a 2.0 rating among the key demo of adults under 50. And season-to-date (9.8 million viewers/2.2 demo rating), the series ranks among the 20 biggest shows on broadcast TV among younger viewers and is a top-five comedy overall. It's also helped deliver a sizable audience to Fox's new retirement home sitcom The Cool Kids, which thanks to its lead-in is currently averaging the same demo rating as Family Guy and The Good Place. Overall, Last Man Standing is shaping up to be Fox's most-watched comedy since Glee's third season back in 2011.
The outlook: Fox has ordered a full season, and a renewal for next season is likely a no-brainer.
Bottom line: Last Man is easily this fall's biggest revival success story.
Charmed
Die-hard fans of the original WB series have been Ghostbuster-ing the CW's reboot from the moment it became clear the old cast wouldn't be a part of it. But guess what: Twitter isn't always real life, and actual viewers seem to be into the show. The first three episodes have averaged a very-good-for-the-CW 2.1 million viewers, putting Charmed ahead of lead-in Supergirl and network staples such as Legends of Tomorrow and Black Lightning. What's more, CW says its Sunday newcomer is already the network's third most-watched streamed show this season, behind only Riverdale and The Flash. It's early, but so far, Charmed is casting quite the spell.
The outlook: No word yet on additional episodes, but it's hard not to see the CW sticking by this reboot a while.
Bottom line: A strong anchor for CW's fledgling Sunday lineup.
Murphy Brown
Last season's Will & Grace and Roseanne revivals both followed the same pattern: Big opening nights, followed by sizable audience erosion over the next few weeks. Murphy Brown, perhaps to the disappointment of CBS execs, didn't have that next-day "wow" number when it launched in September with 7.5 million same-day viewers. It was a respectable launch, to be sure, but Murphy didn't come close to those other two comedies and ended as the least-watched CBS sitcom the night it returned. Critics were also decidedly more mixed in their reaction to Murphy than they were to those other shows.
But the good news for the Eye is that Murphy has been a far more stable ratings performer. Its second and third episodes retained almost 90 percent of the show's same-day premiere audience, and more recent installments have held about 75 percent of those who watched in September. By contrast, at the same point last season, Will & Grace had already lost close to 40 percent of its initial September sampling. CBS has also been smart about managing expectations for Murphy. Rather than put the show in a flashy anchor slot like Tuesdays at 8 p.m. or Thursdays at 9 p.m., the Eye just plopped it behind Mom, hoping it could improve on the network's performance in what's been a troublesome time slot in recent years. So far, it's worked: Murphy is bringing in about 14 percent more viewers than what Life in Pieces was averaging in the slot last fall, and it's easily the most-watched entertainment show in the 9:30 p.m. Thursday half-hour.
The outlook: CBS ordered 13 episodes with no announced intention to do more this season. A second cycle of the episodes for next season will likely depend on how the network's development needs shake up next spring.
Bottom line: A solid addition to CBS's Thursday comedy block.
Magnum P.I.
CBS's reboot of the Tom Selleck crime-show classic is following the same formula as the network's other recent remodels (MacGyver, Hawaii Five-O). It's got slivers of DNA from the original series — character names, settings, cool theme song — but is mostly just a CBS cop show with a well-known brand name. And like those other shows, it's sort of working! About nine million people are tuning in every Monday night to see Jay Hernandez and Co. dispatch some bad guys — a few more than CBS mates SEAL Team and S.W.A.T., a few less than the NCIS shows. And like Murphy Brown on Thursdays, Magnum is helping the Eye improve its time slot performance Mondays at 9 p.m., with overall audience up about 18 percent versus last fall.
That's not to say it's all blue skies for Magnum. While the show is bringing in more viewers than ABC's two new dramas (A Million Little Things, The Rookie), its audience is below that of the two other CBS hour-long newcomers (FBI, God Friended Me) and well behind NBC's two new fall drama (Manifest, New Amsterdam). That doesn't make it a flop by any means: The series is a respectable addition to a CBS Monday lineup that's lost ground in recent years. Still, given the brand equity associated with a title like Magnum, Eye execs can be forgiven for having hoped for more.
The outlook: CBS is pleased enough by the show's performance to date to have ordered a full season. But if the network has a strong drama development cycle next spring, Magnum will have to fight to return. In the interim, CBS might want to see how the show does on another night (most likely Friday).
Bottom line: It's fine … for now.